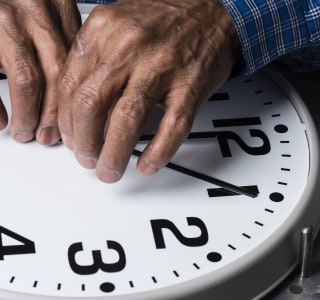 Industries Fashion Clocks Featured on WGN Nov. 24
WGN-TV profiled Chicago Lighthouse Industries' new fashion clocks for its cover story on the 9 pm newscast on Friday, November 24.
The segment also showcased several employees who are legally blind who make the clocks.  The piece was so popular that it ran two additional times on WGN, including this morning's 9 am newscast!  Many thanks to the production team, Reporter Gaynor Hall, Producer Pam Grimes and Photojournalist Mike D'Angelo for doing an outstanding job on the story!
Watch the video here.