Two Decades of Loyal Lighthouse Support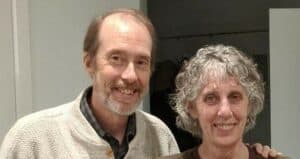 John and Mary Ann Anthony began supporting The Chicago Lighthouse many years ago somewhat by chance. When a friend passed away, they made a memorial contribution to honor their loved one's legacy. Now, almost two decades later, John and Mary Ann are among The Lighthouse's most loyal donors.
Why have they continued their annual gifts to The Lighthouse? Because they believe in our mission to help our clients live as independently as possible. Across The Lighthouse's 40-plus programs, we give individuals who are blind, visually impaired, disabled and Veterans the tools of confidence and self-reliance. Whether it is assistive technology for a senior losing their vision, career coaching for a Veteran, or in-home early interventions for babies and toddlers in our Birth-to-Three Program, we are there to provide encouragement and a path forward.
"We appreciate that The Lighthouse doesn't hand out charity, but instead focuses on providing the resources to build a life," said John during a recent tour of our facility in the Illinois Medical District. He was particularly proud to see his gifts helping to make jobs accessible to employees of all abilities in our factories and call centers.
You can join John and Mary Ann by making your gift online today at chicagolighthouse.org/donate. If you have questions about your contribution or wish to include The Chicago Lighthouse in your estate plans, please contact Lora Nickels at lora.nickels@chicagolighthouse.org or (312) 997-3643.
Back to top