Youth Transition Program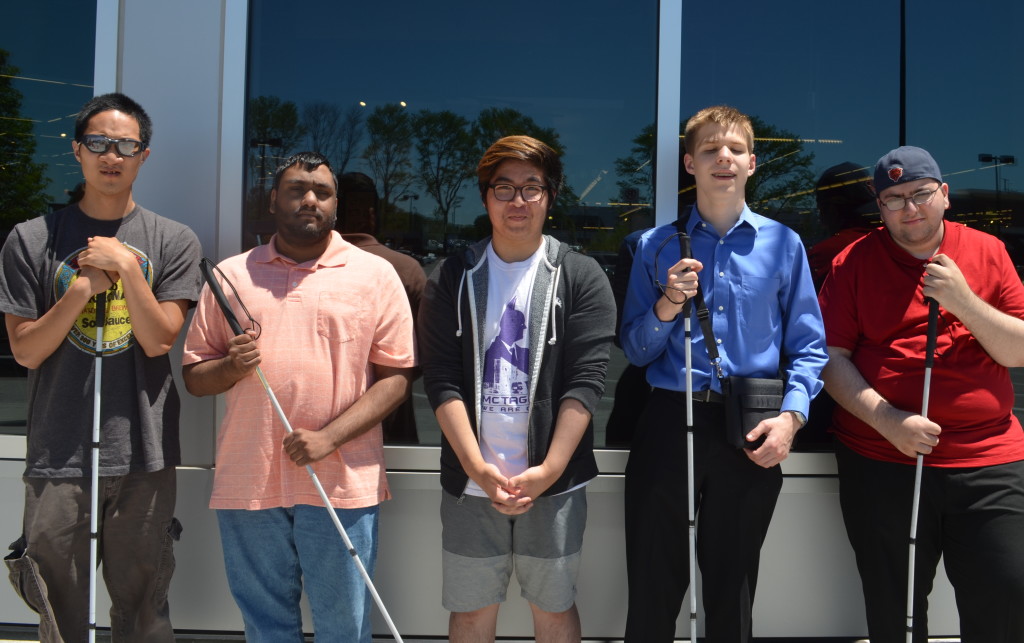 About
The Youth Transition Program is designed to help teens who are blind or visually impaired successfully develop into independent, confident and capable young adults. Programming incorporates individual and group activities that address personal, vocational, social and educational aspects of the transition process. Whenever possible, participants will have the opportunity to meet blind or visually impaired adults who have developed successful careers in a variety of professions.
See our schedule of upcoming fall sessions *(more to come):
**CANCELLED** Guide Dog Lifestyle
October 13, 2018 | RSVP by Sept. 21 | The Chicago Lighthouse North
Come out and experience what it feels like to walk with a dog in a harness.If you have wondered if a guide dog is right for you, this workshop is where you need to be!
Money Matters
November 03, 2018 | RSVP by Oct. 25  | The Chicago Lighthouse North
This seminar explains all the unanswered questions on finding the funding to pay for school, and how to manage your money.
---
Apply
Apply online for the Youth Transition Program. If you are a first time applicant, please complete the following new participant application:
If you are a returning applicant, please complete the abbreviated returning participant application:
---
First Jobs Program
This unique vocational program combines classroom learning, on-site orientation and paid work experience for students who are blind or visually impaired ages 15-24. For the first week, students attend morning classes on resume writing, career planning, disability disclosure, nonverbal communication skills, self-advocacy, conflict resolution and mock interviewing. Students spend afternoons orienting to and exploring job sites. For the next eight weeks, students work at their designated sites for 20 hours each week as paid intern employees, with the possibility for competitive employment.
---
Summer in the City (SitCity)
This residential program, held in Chicago, offers a six-night explorative experience. Students attend daily classes in technology, mobility, communication and daily living skills. In the afternoons and evenings, students explore all the excitement that Chicago has to offer including theater, boating, sports venues, restaurants and more.

---
For more information, please contact:
Shelle Hamer
Manager, Youth Transition Program
(847) 510-2055
Email Shelle