Scholarship Program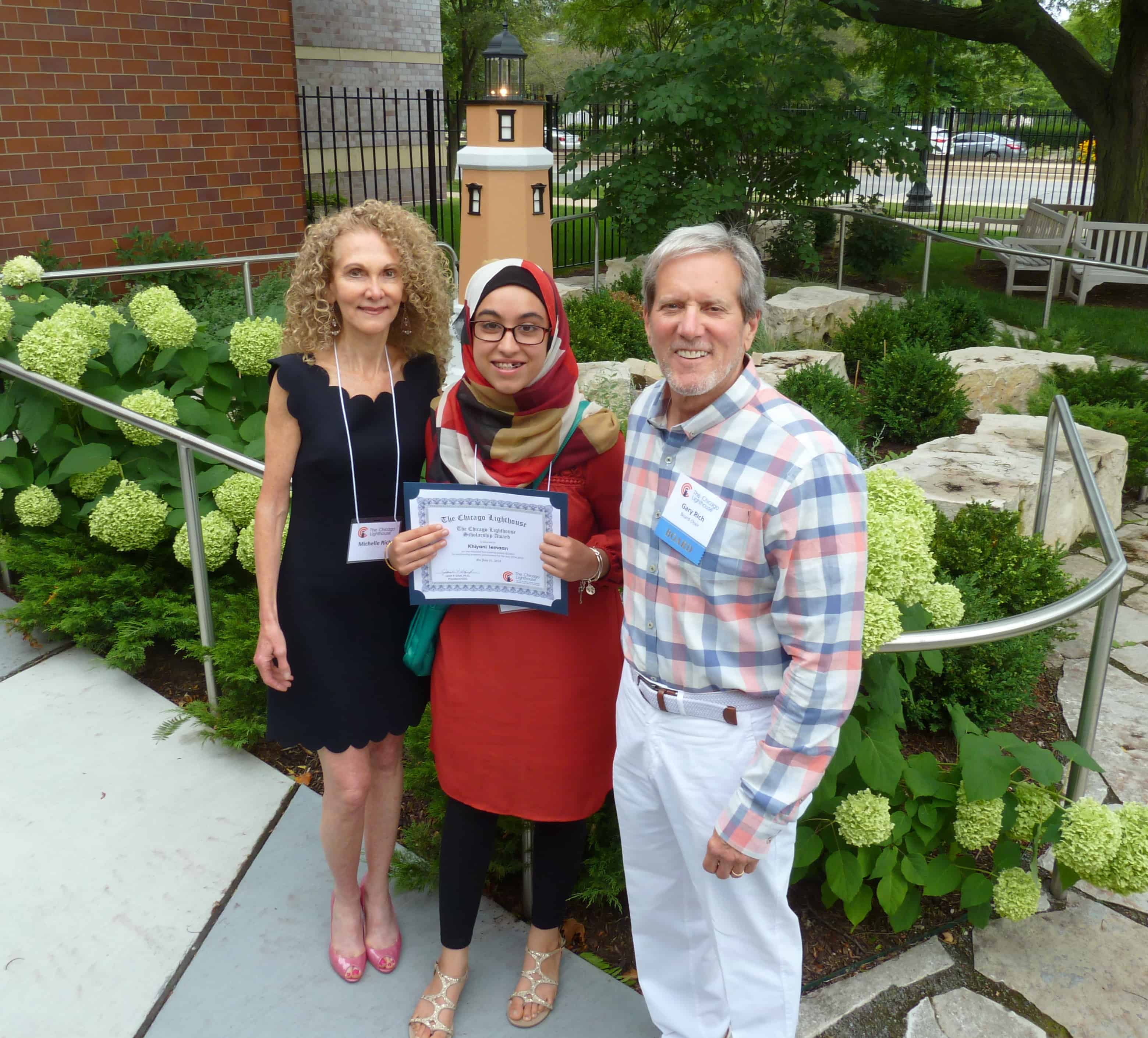 About
The Scholarship Program awards scholarships to students who are blind, visually impaired, and/or have an additional disability, and to Chicago Lighthouse employees, especially those who are disabled and/or Veterans. Applicants must  be residents from Illinois attending any school of higher education, or students from other states attending school in Illinois, to obtain accredited certifications, Associate's, Bachelor's, Master's, and Doctoral degrees.
Since its establishment in 2004, our Scholarship Program has awarded over 750 scholarships totaling approximately one million dollars in significant funds to help students pursue their dreams of college education. Scholarship funding may be used for education-related expenses, including tuition, technology, readers, books, classroom materials, on-campus housing and other educational items approved by the Scholarship Committee.
Please note that this year's Scholarship Ceremony is tentatively scheduled for Saturday, July 11, 2020 from 1-3 p.m..  Normally, students must agree to be at the ceremony in order to receive a scholarship.  However, due to the current Coronavirus pandemic, it has not been determined yet whether this year's Scholarship Ceremony will be held on this date.
In the meantime, please hold this July 11th date on your calendar and check back at this page for further updates.
To learn more about additional scholarship opportunities not offered by The Chicago Lighthouse, please visit our Resource Guide.
---
For more information, or to request an accommodation to complete the application, please contact:
Maureen Reid
Scholarship Coordinator
(312) 997-3655
maureen.reid@chicagolighthouse.org
The Chicago Lighthouse
1850 W. Roosevelt Road | Chicago, IL 60608
Related Links