Low Vision Examination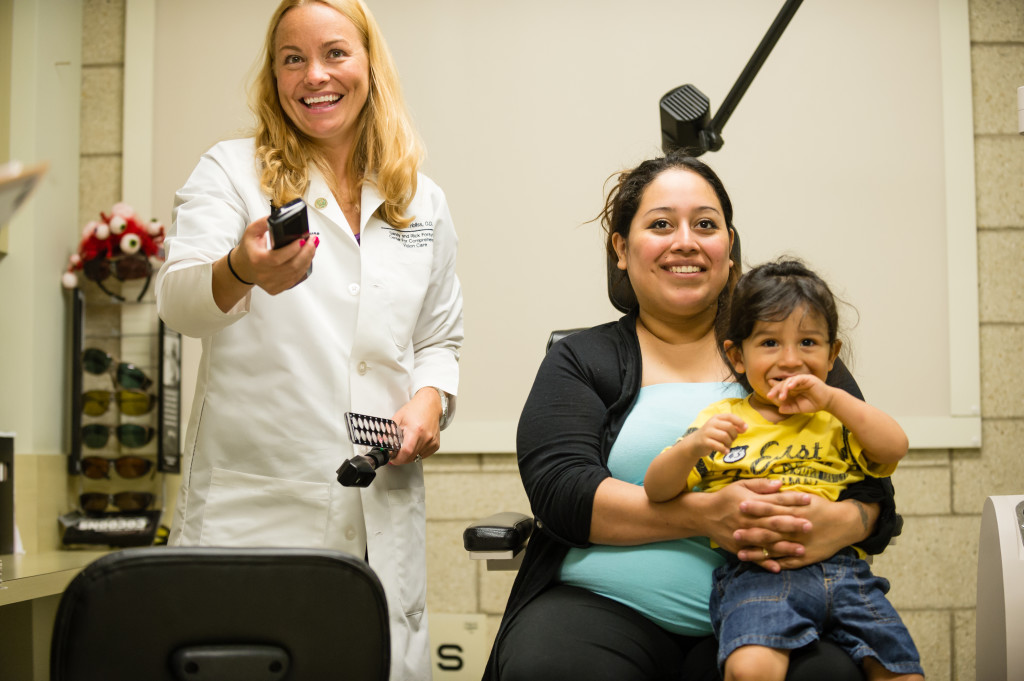 About
Understanding the unique needs and challenges of each patient is at the core of our approach to low vision rehabilitation at the Forsythe Center. During your comprehensive low vision examination, a specially trained optometrist will examine your eyes and provide more information about your specific eye condition. After the evaluation, our team of experts will recommend an individualized rehabilitation plan that may include recommendations for vision devices, technology and/or supplementary Lighthouse services.
Scheduling An Appointment
If you are interested in scheduling an appointment or virtual care visit, please call our office at:
(312) 997-3686
Monday through Friday 9:00 a.m. – 5:00 p.m.
We offer virtual care visits for the following:
Optometry
Occupational Therapy
Psychological Services
Please see our clinic locations to schedule an appointment near you.
Patient Information
Our patients are most often referred to us by their vision professionals for specialized low vision evaluations and vision rehabilitation services. On occasion, a patient may be self-referred. We will need a copy of all new patients' most recent medical records for an accurate evaluation. Please bring these with you or have them forwarded to our office before your appointment date. New patient appointments may take up to two or more hours and the information conveyed in that time can be extensive. We encourage you to bring a companion to aid in understanding your vision loss.
What to Bring
Please bring your current eyeglasses, any handheld visual aids, a complete list of current medications and supplements (including over-the-counter medications), your photo ID, any guarantor's photo ID, applicable medical cards, your insurance authorization determination and your co-payment.
Insurance
Please check with your insurance carrier regarding coverage for appointments with a medical specialist and/or the requirement for pre-authorization before arrival at our facility. We may be unable to schedule appointments until all required insurance forms have been received. For returning patients, please verify that your insurance coverage is current and has not changed since your last clinic visit.
Cancellations
We appreciate your cooperation in keeping your appointment and arriving on time. If you must cancel your appointment, please provide at least a 48-hour cancellation notification by calling (312) 997-3686.
Policies
View our Privacy Policy
View our Rights and Responsibilities Policy
View our Universal Consent Policy
---
Sandy & Rick Forsythe Center for Comprehensive Vision Care The Forsythe Center delivers comprehensive vision rehabilitation services to individuals with vision loss. Optometrists, occupational therapists, psychologists and researchers specializing in low vision work closely with other Lighthouse rehabilitation experts to help patients maximize remaining vision and adapt to life at all stages of vision loss. Contact us today at (312) 997-3686.
Back to top