Contract Management Services
In light of COVID-19, this program is temporarily closed. View our homepage for the latest details on reopening.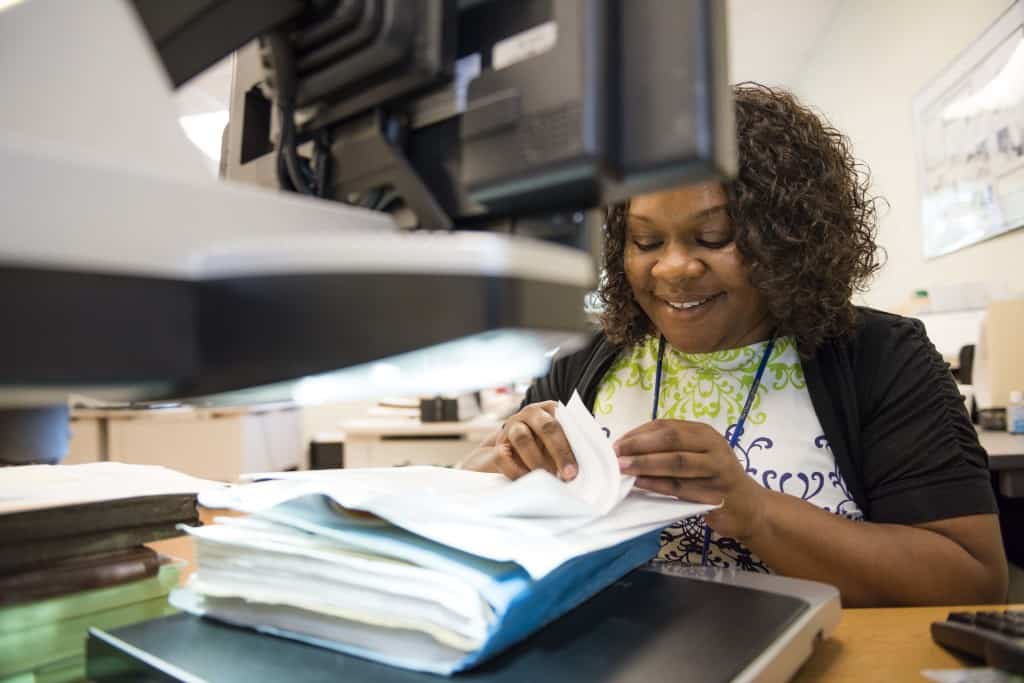 About
The Contract Management Services Program (CMS) provides federal certification in contract administration, and high-growth professional career opportunities as contract specialists, for people who are legally blind. Employees of the CMS program fulfill contract closeout support services to federal government contracting offices that facilitate the return of unused contract funds to the government.
CMS employees must be legally blind, have a 4-year degree or equivalent work experience with a business background, be highly proficient in computer technology and complete a minimum of 200 hours of online coursework in order to become certified in contract administration.
---
For more information, please contact:
Pamela Tully
Executive Vice President & Chief Operating Officer
(312) 997-3669
Email Pam
Elliott Boston
Director of Contract Management Services (Rock Island)
(309) 782-8648
Email Elliott
Related Links