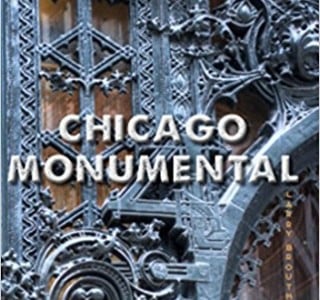 Lighthouse Board Member Appears on WGN Radio
WGN Radio - Mar 21st, 2017
Lighthouse Board Member Larry Broutman discussed his new book, "Chicago Monumental," during an appearance on WGN Radio's highly rated Steve Cochran Show on March 13.
The book features dozens of beautiful and inspirational photos of more than 200 of the city's memorials, monuments, fountains and architectural landmarks.
Mr. Broutman is donating some of the author proceeds from "Chicago Monumental" to support The Lighthouse's critical programs benefitting people who are blind, visually impaired, disabled and Veterans.