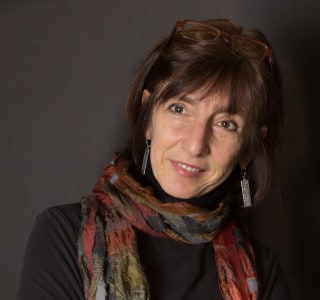 Julie A. Stark
Julie Stark is an Instructional Designer specializing in the design and development of training solutions for all levels of an organization.  With more than 10 years experience consulting in retail, manufacturing, and public education, Julie has a panoramic view of what makes people and processes work well together.  She has used her extensive background in survey analysis and design to uncover opportunities in a company, and then develop creative solutions which bring the organization to the next level of success.  Julie has designed both facilitator-led and computer-based training in a multitude of arenas, including Team Building, Recruiting and Selection, Coaching, Problem Solving and Analysis, Accountability Conversations and Customer Service.  She has also developed many execution plans for training/systems implementation.
Julie holds a Bachelor of Arts degree in Education from the University of Michigan and a Master of Curriculum Design and Learning Environments from Harvard University.  Her current endeavors in the corporate sector are supported by a long history of working withdiverse learners; from at-risk youth, to non-native speakers of English, to university graduate students in Education.
Currently, Julie is the president of JS Consulting, Inc., which designs and delivers leadership training to organizations in the Chicagoland area.
Julie lives with her husband and 2 children in Glencoe, where she continues to be a life-long learner.
Back to top