Meet The New Chicago Lighthouse Board Members
The Chicago Lighthouse Board is brimming with new energy, thanks to the appointment of several new members: Andre Fair, Terri Engelman Rhoads, Elisabeth "Betsy" Roth, and Nick Smith. As board members, these individuals will guide the organization's strategy and future growth. Following are some of their thoughts on why they decided to join our board.
Andre Fair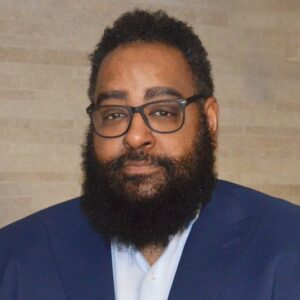 Andre Fair is president of Omar Medical Supplies, Inc., a company that imports and distributes industrial medical supplies, including personal protective equipment. A Certified Public Accountant with more than 20 years of experience, Andre spent much of his career in the advertising and marketing community, including 12 years as Chief Financial Officer of E. Morris Communications and three years as CFO of Carol H. Williams Advertising.
A long-time resident of Chicago, Andre was familiar with The Chicago Lighthouse well before joining the board. He became involved with the organization following a tour and a suggestion from fellow Lighthouse board member Richard Boykin.
"The Chicago Lighthouse is doing such great work," Andre says. "I hope to bring a fresh perspective, new resources, and opportunities that can be useful to the organization and to push the mission forward."
Terri Engelman Rhoads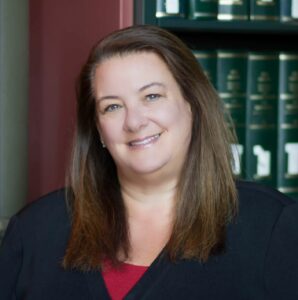 A long-time professional in the investing and financial industries, Terri has been involved in nonprofit organizations and philanthropy for over 30 years. Her journey began as one of the founding members of the junior board at what was Children's Memorial Hospital in 1991. Since then, Terri's involvement with various nonprofits and boards throughout the Chicago area has been an important part of her life.
Terri discovered The Chicago Lighthouse through current board member Thomas Livingston. Although she had previously attended events and was familiar with The Lighthouse, Terri opted to get more involved after seeing our programs in action for herself.
"Even though I had previously attended many events, I had no idea how vast the organization is," Terri says. "I hope to see our fundraising efforts grow, so The Lighthouse can help more people nationally and globally."
Elisabeth "Betsy" Roth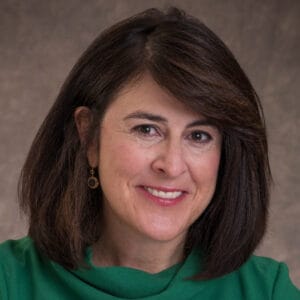 Betsy Roth, a long-time professional in the financial and fundraising fields, has been familiar with The Chicago Lighthouse since the early 2000s. She first became involved with the organization through our FLAIR Fashion event, when the event was comprised of pop-up shops on Michigan Avenue. Over the years, Betsy attended other events where she met dedicated Lighthouse staff and the participants helped by our programs. When the opportunity to become part of the board presented itself, Betsy did not hesitate.
"To see the impact of what The Lighthouse is doing and the valuable service they provide to help people stay independent is impressive," Betsy says. "The staff is also very passionate, and that, to me, is very impactful."
Nick Smith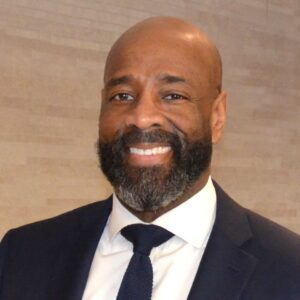 Nick Smith, a Chicago native and broadcast journalist veteran of more than 22 years, found out about The Chicago Lighthouse by pure coincidence. Last year, he was working on a story for NewsNation's Morning in America about The Lighthouse's first inclusive Rise to Shine Run and Walk. After speaking with Lighthouse staff and taking a tour of the facility, he was very impressed with the services and programs The Lighthouse offers for people of all ages. As a Veteran, the mission of The Lighthouse was of particular interest to Nick. For him, joining The Lighthouse's Board of Directors is a perfect opportunity to help the community.
"It's about the work that The Lighthouse does and how The Lighthouse has built a community with Veterans, which is also extremely important to me," Nick says. "It spoke to what I'm passionate about, a community-based nonprofit where you can give back and have a chance to work with people."
Back to top