Continuing a Long Tradition of Inclusive Workplaces
The Chicago Lighthouse has long promoted the importance of inclusive workplaces throughout our community. In the early 20th Century, we began helping people who were blind or visually impaired find employment at companies throughout the city, including Westinghouse Electric.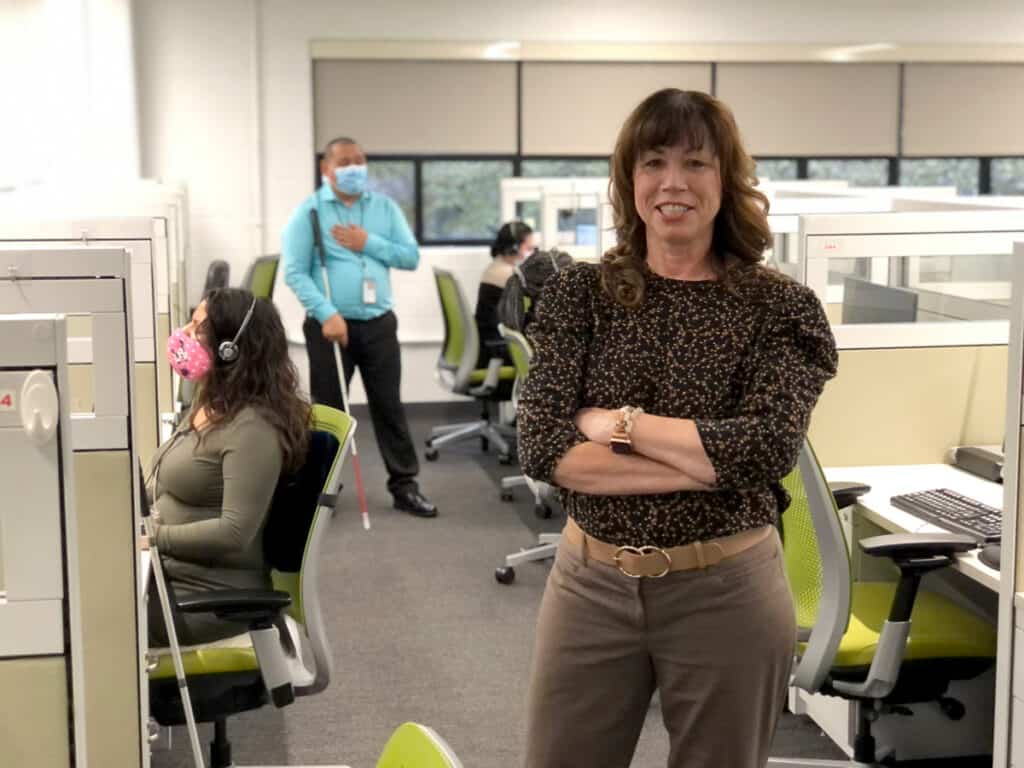 Kathy Stoeberl, Executive Vice President/Chief Social Business Enterprises, poses for a photo in the UI Health Contact Center
As Diversity, Equity and Inclusion have become increasingly important to businesses, The Chicago Lighthouse has been called upon to offer our expertise in helping develop inclusive workplaces. Last month, Lighthouse EVP & Chief Social Business Enterprises, Kathy Stoeberl, and Vice President of Business Implementation, Jim Neitzel, spoke about how hiring people with disabilities in our Contact Centers has produced a more knowledgeable, better trained, creative staff at the SOCAP International conference in Indianapolis.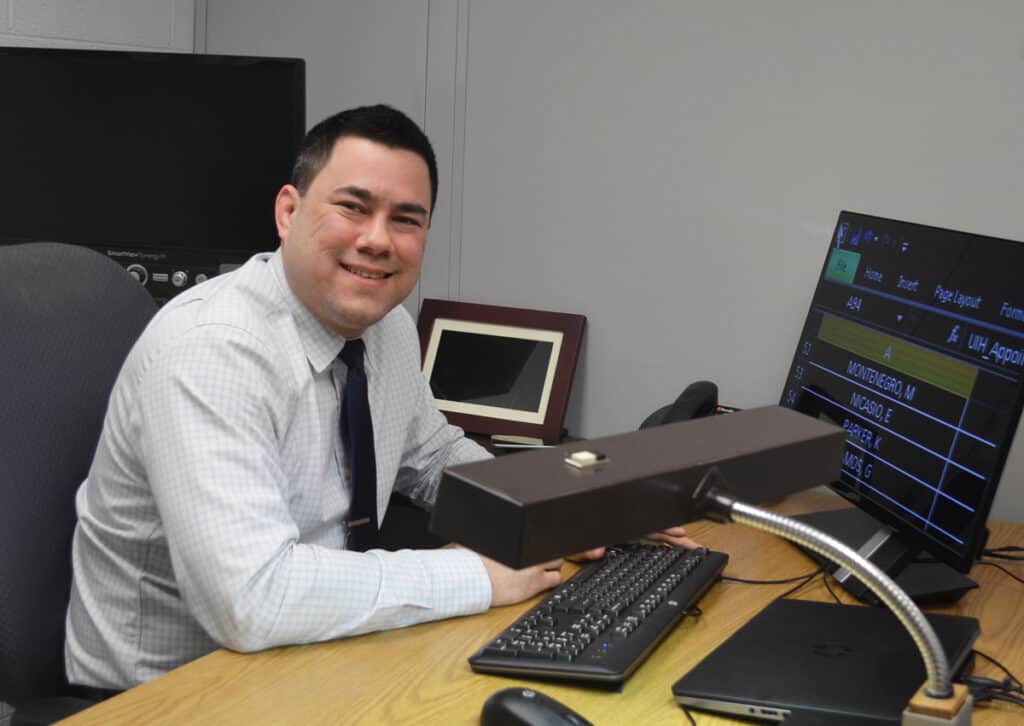 Jim Neitzel, Vice President, Business Implementation, sitting at his desk
In recognition of National Disability Employment Awareness Month, The Chicago Lighthouse partnered with the Chicagoland Chamber of Commerce to host a panel discussion on the importance of prioritizing Diversity, Equity and Inclusion (DE&I) in the workplace.
The event, which took place the evening of October 12, featured a panel of experts, including Carmen Vergara, COO of Esperanza Health Centers, and Jeffrey Beckham, Jr., CEO of Chicago Scholars. They shared strategies for creating a diverse, equitable, and inclusive culture that can improve employee satisfaction and promote general business support.
"Companies that prioritize hiring people with disabilities have higher revenue, higher net income and higher profit margins than competitors who do not make it a priority," said Kathy Stoeberl, EVP and Chief Social Business Enterprises at The Chicago Lighthouse. "Plus, it helps build stronger communities. It's a win-win for everyone involved."
To learn more, contact Kathy Stoeberl at kathy.stoeberl@chicagolighthouse.org or (312) 997-3665
Back to top