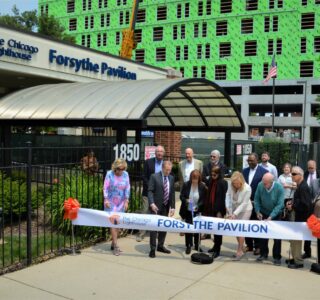 A Year of Accomplishment. A Look to the Future.
As we approach the end of our fiscal year, we want to take a moment to recognize all that we have accomplished over the past year thanks to the support of friends like you. Over the last 12 months, we:
Improved the lives of more than 4,000 patients through our Comprehensive Low Vision Services, including clinical exams, assistive technology consultations and orientation and mobility (O&M) training.
Secured employment opportunities for people who are disabled and Veterans with the renewal of our Illinois Tollway contact center contract. We also added new clients, such as Near North Health System and new assignments from longtime clients UI Health and NorthShore Health System.
Assisted more than 400 individuals, many of whom have disabilities or are Veterans, with job training and placement.
Captured the attention of more than 100,000 listeners, including people in Colorado, Arizona and Nebraska, with our Disability Minute radio segments (produced by people who are blind) through our national Reading Information Service network.
Launched a new online store that helps people with visual impairments find assistive technology that helps them achieve their vision goals.
These are just a few of the many great ways we have served our communities of people who are blind, visually impaired, disabled and Veterans during FY23, and they would not have been possible without the help of our supporters. Thank you!
In addition, at its June meeting, The Chicago Lighthouse Board of Directors elected Thomas Deutsch, M.D., FACS, as its new chair and Julie Stark as vice chair. They will both serve a three-year term in these positions.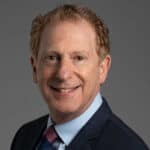 A renowned ophthalmologist, Dr. Deutsch has been a member of The Lighthouse's board for 27 years. This is Dr. Deutsch's second term leading The Lighthouse's Board. He previously led the board from 1999 to 2002.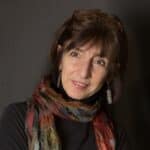 The board's new vice chair, Julie Stark, is the president of JS Consulting, Inc., which designs and delivers leadership training to organizations throughout the Chicagoland area. With more than a decade of experience, Ms. Stark helps organizations design training programs in team building, recruiting, coaching, problem-solving and customer service.
At the completion of the June board meeting, the new chair and vice chair (along with outgoing chair Bob Clarke and vice chair Ed Jepson), board members and Lighthouse employees gathered to recognize the official naming of our building, the "Forsythe Pavilion," in honor of longtime supporters Rick and Sandy Forsythe. (Sandy is also a member of our board.)
Back to top