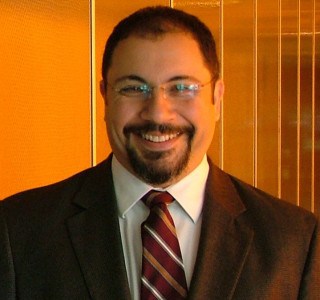 Dr. Frank Lane, Ph.D.
Associate Chair & Associate Professor of Psychology,
Illinois Institute of Technology

Frank Lane, Ph.D. is a Associate Professor and Associate Chair in the Department of Psychology at Illinois Institute of Technology (IIT). He joined IIT in 2006 as a faculty member and Director of the Rehabilitation Engineering Technology (RET) program. Since joining IIT, Dr. Lane has received six training grants through the United States Department of Education to train rehabilitation counseling practitioners on how to assess individuals with disabilities for assistive technology needs. Dr. Lane has also developed a line of research around assistive technology for people who are blind.
Dr. Lane has a long history of working collaboratively with the Chicago Lighthouse.  He and Dr. Margaret Huyck, Professor Emeritus at IIT, began conducting focus groups at the Lighthouse in 2008. The purpose of the focus groups was to determine the perspectives of people who were blind about the restoration of visual percepts. The collective wisdom of the participants in the group educated us about the potential risks, benefits, decision-making process and motivation for consenting to a vision prosthesis implant. This philosophy of incorporating people who are blind in the development of vision prostheses was a component of the current project funded by the National Institutes of Health (NIH) to implant an Intracortical Vision Prostheses.
Back to top