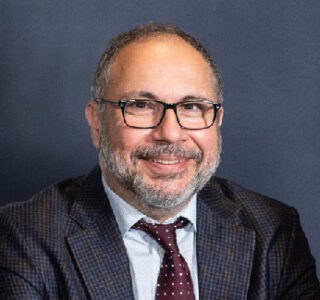 Dr. Frank Lane, Ph.D.
Associate Chair & Associate Professor of Psychology,
Illinois Institute of Technology

Dr. Frank Lane is one the world's pre-eminent psychologists specializing in adapting to and living with vision loss. In addition to having more than 20 years of clinical counseling experience, Dr. Lane is an associate professor and core faculty member of Illinois Institute of Technology's Division of Counseling and Rehabilitation Science (where he has also served as head of the division, and Chair of the Department of Psychology). He has also served as Chief Executive Officer of the Council on Rehabilitation Education and President of the American Rehabilitation Counseling Association.
Dr. Lane has a long-standing relationship with The Chicago Lighthouse's Low Vision Research program, including serving as a Co-Investigator for the Intracortical Visual Prosthesis clinical trial. Dr. Lane has a Bachelor of Arts in psychology from St. Leo University and a Ph.D. in Rehabilitation Science with an emphasis on behavioral and emotional integration from the University of Florida. Dr. Lane will provide in-person counseling services at The Chicago Lighthouse's Chicago location on Tuesdays and via telehealth.
Back to top