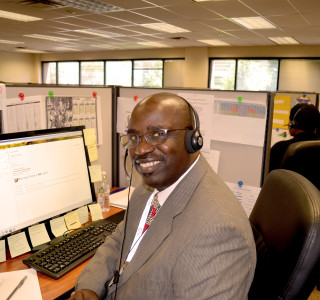 Lighthouse Stories: Meet Michael
Michael, a retired U.S. Navy officer, joined the UI Health Customer Service Call Center in 2014. After serving as a customer care agent for nearly two years, Michael is now spearheading the launch of a Veteran support hotline, a new initiative between The Chicago Lighthouse and Illinois Joining Forces.
Read a full profile on Michael here.
Back to top