Residency in Low Vision Rehabilitation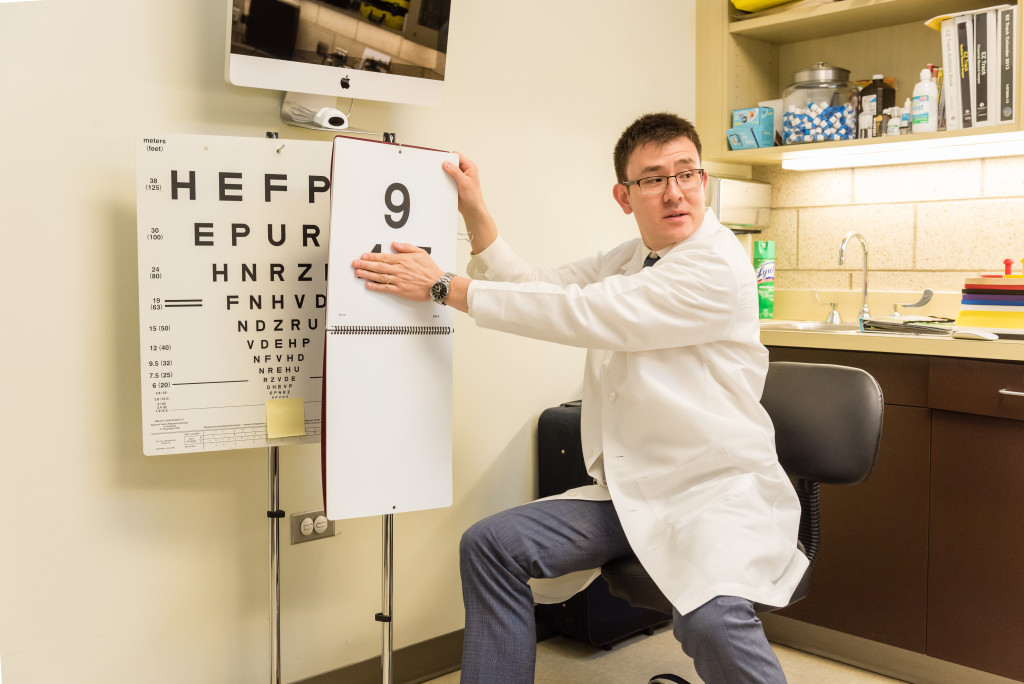 About
We offer an ACOE accredited residency in vision rehabilitation with secondary emphases in geriatric optometry and ocular disease. This post-graduate residency program is affiliated with the Illinois College of Optometry. Residents complete weekly clinical rotations at The Chicago Lighthouse and satellite facilities throughout Metropolitan Chicago. Residents also rotate through sessions in vision rehabilitation, geriatrics, advanced care and urgent care at the Alfred and Sarah Rosenbloom Center on Vision and Aging and Illinois Eye Institute.
The goal of this program is to provide residents with advanced clinical training in low vision rehabilitation through the following practices:
Prescribing low vision devices
Ordering low vision rehabilitation therapy
Interacting with professionals in other disciplines of vision rehabilitation
Interacting with state agencies that serve people who are blind or visually impaired
Diagnosis, treatment and management of ocular disease
Use and interpretation of advanced diagnostic technologies
Clinical and didactic teaching
An integral part of our Residency Program is exposing residents to the many ancillary programs and services we provide for people who are blind or visually impaired at The Chicago Lighthouse. Residents interact with practitioners and participants across all programmatic areas to better understand our comprehensive approach to low vision care.
Geriatrics and Ocular Disease
The program also emphasizes advanced competency in the diagnosis, treatment and management of geriatric ocular disease, with a focus on those age related conditions that frequently result in vision loss. This is accomplished through clinical rotations at the Illinois Eye Institute's Center for Advanced Ophthalmic Care and the Geriatric Service of the Alfred and Sarah Rosenbloom Center on Vision and Aging, housed within the Illinois Eye Institute. Residents provide patient care in the Centers' Vitreo-retinal, Glaucoma, Comprehensive Ophthalmology, Urgent Care and Geriatric Services.
Application for qualified applicants is made through ORMatch
For further information please visit:
Association of Schools and Colleges of Optometry
---
For more information, please contact:

Kara Crumbliss, O.D., F.A.A.O.
Senior Vice President, Low Vision Rehabilitation Services
(312) 997-3680
Email Dr. Crumbliss
Back to top