Occupational Therapy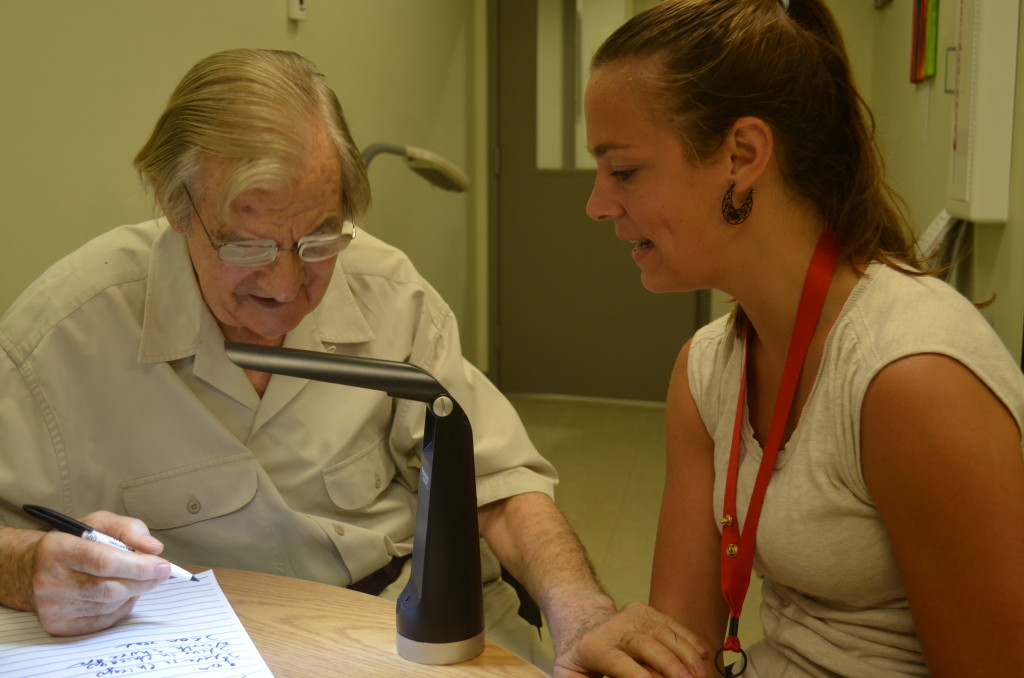 About
Occupational therapy is available to clients receiving low vision rehabilitation services through the Forsythe Center. Our occupational therapy services help clients learn adaptive techniques for completing everyday tasks, maximizing their remaining vision and overcoming the challenges of vision loss. Our specialized occupational therapists develop individualized treatment plans to meet the personal goals of each client.
Our services include evaluations, home assessments and training in a variety of areas, including:
Optical devices such as magnifiers, telescopes and high-powered spectacles
Electronic equipment including CCTVs and computers
Lighting, contrast enhancement and glare control
Home adaptations for cooking, laundry, cleaning and organization
Reading, handwriting and financial management
Visual skills training including scanning and eccentric viewing
Information on resources such as large-print or audio materials and alternative transportation options
Please consult your insurance provider to determine whether occupational therapy services are covered by insurance.
---
Sandy & Rick Forsythe Center for Comprehensive Vision Care
The Forsythe Center delivers comprehensive vision rehabilitation services to individuals with vision loss. Optometrists, occupational therapists, psychologists and researchers specializing in low vision work closely with other Lighthouse rehabilitation experts to help patients maximize remaining vision and adapt to life at all stages of vision loss.
For more information, please contact:
Laura Hayes, M.S., OTR/L
Occupational Therapist
(312) 447-3433
Email Laura
Tammy Price, OTR/L, CLVT
Occupational Therapist
(312) 771-3763
Email Tammy
Kaitlin Ibara, OTR/L
Occupational Therapist
(312) 447-3438
Email Kaitlin
Back to top