Low Vision Professional Consulting Service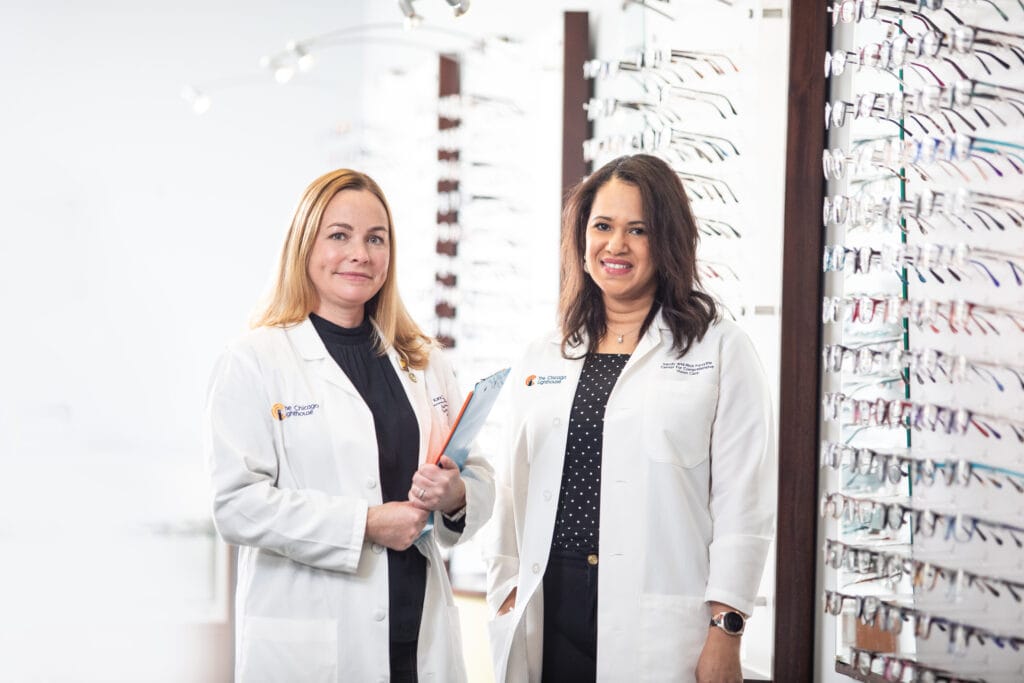 The Chicago Lighthouse low vision clinic has over a 50-year history of providing the highest quality of comprehensive low vision rehabilitation care. Our doctors are involved in professional education for optometry students and optometry and ophthalmology residents. As part of our commitment to expand access and improve low vision services worldwide we are now offering professional consultation.
If you are a licensed optometrist, ophthalmologist, or vision sciences professional and would like to incorporate low vision care into your practice our experienced providers are ready to support you. Our 1:1 consulting provides you with the opportunity to focus on your highest needs be it equipment, technical skills, resources, vendors, or billing. Learn how our comprehensive approach assesses and addresses all aspects of vision loss.
Schedule an initial 30-minute session with us to review your goals. Our guidance and insight will help turn your professional interest into a successful new practice specialty.
For more information, please contact:
Kelly Scherer O.D.
Director of Clinical Services
(312) 997-3686
Back to top