Inclusive Design: Why Utilizing Users with Disabilities Creates Better Digital Experiences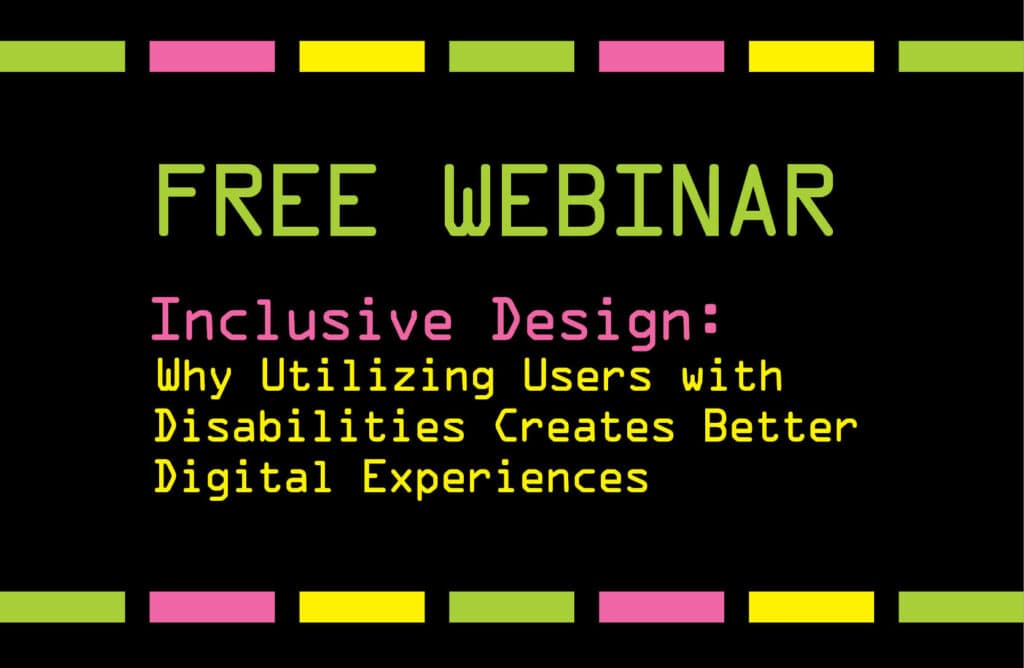 Did you know that 98% of websites have at least one accessibility compliance failure? Join our digital inclusion experts for a virtual event in celebration of Global Accessibility Awareness Day to learn about the importance of inclusive design for digital spaces such as websites and mobile apps. Phil Yatvin and Ben Chargot, members of our Digital Accessible Experience (DAX) team, will discuss the benefits organizations find through the use of inclusive design strategies and why users with disabilities must be part of the design and development process.
This event is hosted by Digita11y Accessible, an organization that works to ensure digital inclusivity and raise visibility for the accessibility community.
Back to top