FLAIR 2019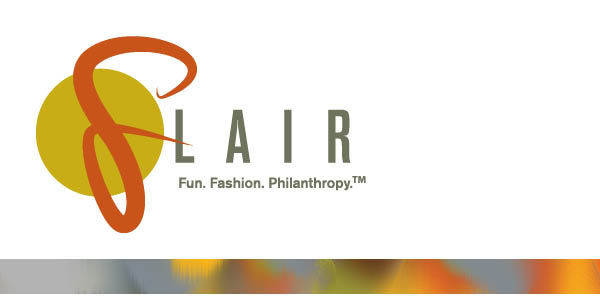 JOIN US FOR VISIONS OF ELEGANCE!
Friday, September 13, 2019
The Drake Hotel | 140 East Walton Place

Reception and Pop-Up Shops | 11 a.m.
Fashion Show & Luncheon | 11:45 a.m.
Award Presentation
Cheryl Coleman & Ron Katz, 2019 Flair Honorees
Silent Auction & Raffle Prizes from top spas & shops around Chicago

PLUS New This Year…

Avett Ray
Joining us will be Avett Ray, seven-year-old piano prodigy and YouTube sensation who happens to be visually impaired. Avett, who has dazzled audiences worldwide with his rendition of Bohemian Rhapsody is a shining example of someone who doesn't let his disability prevent him from pursuing his dreams. At The Chicago Lighthouse we empower thousands of individuals like Avett each year. That is why supporting our critical services is so important.
Silent Auction & Raffle Prizes from the top spas & shops around Chicago
FLAIR proceeds support children's programs at The Chicago Lighthouse, which help children who are blind, visually impaired or disabled meet developmental and educational milestones, build supportive relationships, and fully participate in their communities.
FLAIR Co-Chairs
Sherrill Bodine & Sheree Schimmer Valukas
---
For more information, please contact:
Mary Anderson | Special Events Coordinator
(312) 447-3447
Email Mary