Preschool for All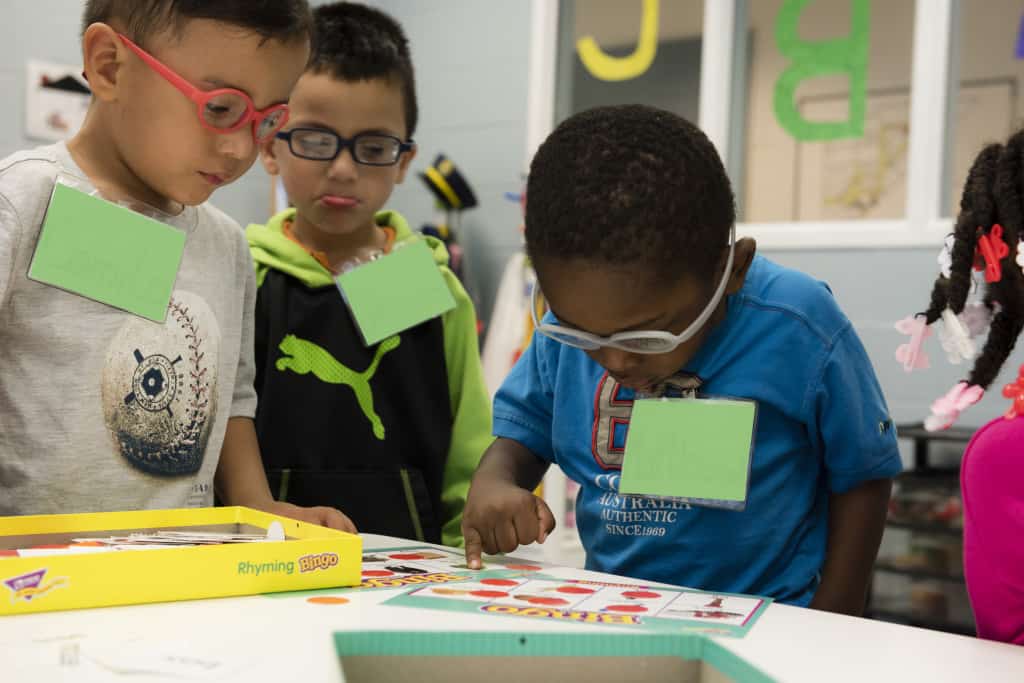 About
The Judy and Ray McCaskey Preschool Program at The Chicago Lighthouse is a free, full-day preschool curriculum offered through the Chicago Public Schools (CPS) Preschool for All initiative. Per CPS requirements for enrollment, children are eligible to participate in our program if they are:
At least age 3 by September 1 of the program year and are not yet age-eligible for kindergarten;
Residents of Chicago;
Identified as being at risk of academic failure based on free and reduced lunch guidelines and/or receipt of Child Care Assistance.
Learn more here about early education offerings through CPS.
Our Approach
The first of its kind in the Midwest, our unique preschool program offers a blended learning environment where children with and without visual impairments learn in a common setting. Through interaction and play, this integrated approach instills sensitivity and respect for diversity from a young age.
All materials, toys and books are adapted to meet each child's individual needs. Students are introduced to Braille and other multi-sensory materials as a means for developing early literacy skills.
---
For more information, please contact:
Gail Patterson
Administrative Assistant, Children's Development Center
(312) 997-3695
Email Gail
Back to top