Kane Legal Clinic
The Chicago Lighthouse mourns Carol Anderson (second from left in photo below), who provided pro bono legal counsel to people who are blind or visually impaired for nearly a decade as an attorney with the Kane Legal Clinic. Carol passed away peacefully on March 5, 2021.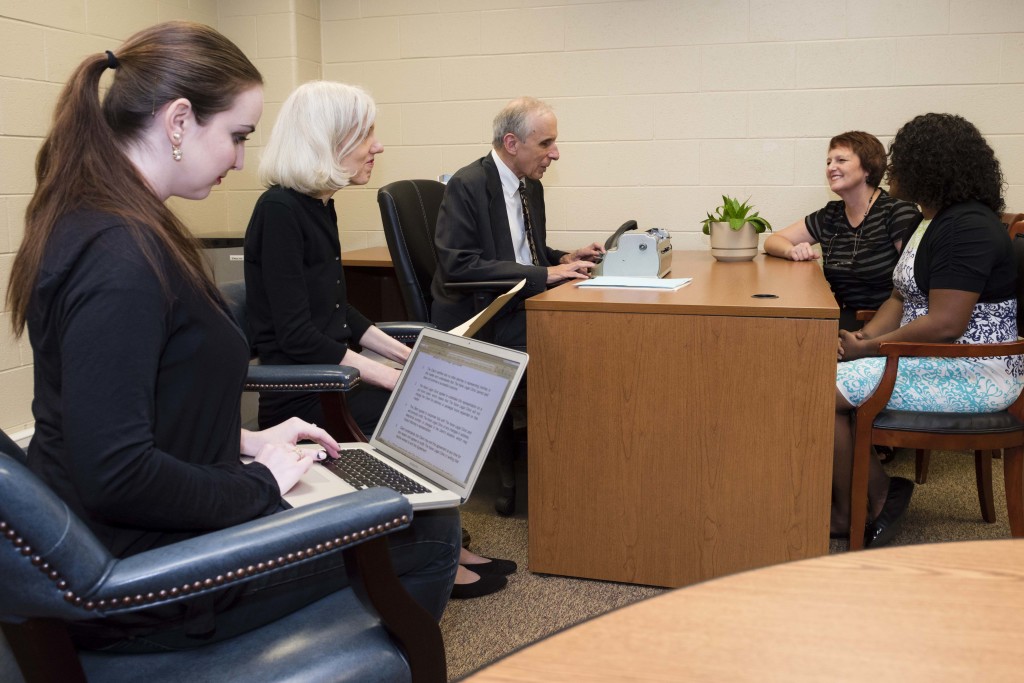 About
The Arthur and Esther Kane Legal Clinic is the first and only legal clinic in the nation providing free legal services exclusively to people who are blind or visually impaired. Since its founding in 2005 by retired Cook County Circuit Court Judge Nicholas Pomaro, the clinic has served thousands of clients dealing with Social Security, employment discrimination, wills and estates, housing, and other topics.
Director Paul W. Rink, a legally blind licensed attorney, leads the Clinic on a volunteer basis. The clinic has been formally recognized by John Marshall Law School, Vanderbilt Law School and Chief Justice John Roberts of the United States Supreme Court for the superior legal support it provides.
Get Involved
Volunteer: To volunteer at the Kane Legal Clinic, please submit a volunteer application found on our volunteer page.
Donate: To make a contribution to the Kane Legal Clinic, please visit our donate page and designate your donation toward Kane Legal Clinic.
The Kane Legal Clinic is not currently accepting new clients.
---
For more information, please contact:
Paul Rink,
Director, Kane Legal Clinic
(312) 461-9150
Back to top