Kane Legal Clinic
This program will reopen in September 2020.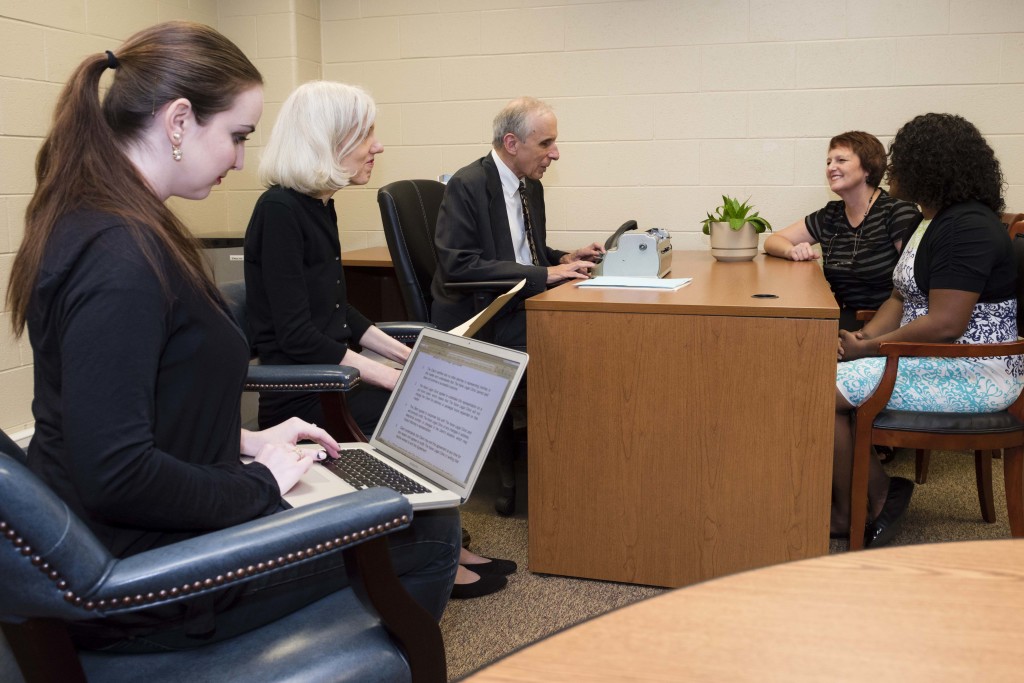 About
The Arthur and Esther Kane Legal Clinic is the first and only legal clinic in the nation providing free legal services exclusively to people who are blind or visually impaired. Since its founding in 2005 by retired Cook County Circuit Court Judge Nicholas Pomaro, the clinic has served thousands of clients dealing with Social Security, employment discrimination, wills and estates, housing, and other topics.
The clinic is currently operated by Paul W. Rink and Carol Anderson, both of whom are legally blind licensed attorneys. The clinic has been formally recognized by John Marshall Law School, Vanderbilt Law School and Chief Justice John Roberts of the United States Supreme Court for the superior legal support it provides.
Get Involved
Ambassador Support: To meet the needs of our legal clients, the clinic utilizes the support of Ambassadors, a special group of individuals, firms and foundations from the legal community and donors of The Lighthouse. Through annual giving commitments and pro bono legal support, these partners allow us to continue providing legal services to people who are blind or visually impaired at no charge to clients.
Volunteer: To volunteer at the Kane Legal Clinic, please submit a volunteer application found on our volunteer page.
Donate: To make a contribution to the Kane Legal Clinic, please visit our donate page and designate your donation toward Kane Legal Clinic.
---
For more information, please contact:
Carol Anderson
Attorney, Kane Legal Clinic
(312) 997-3667
Email Carol
Back to top