DeafBlind Program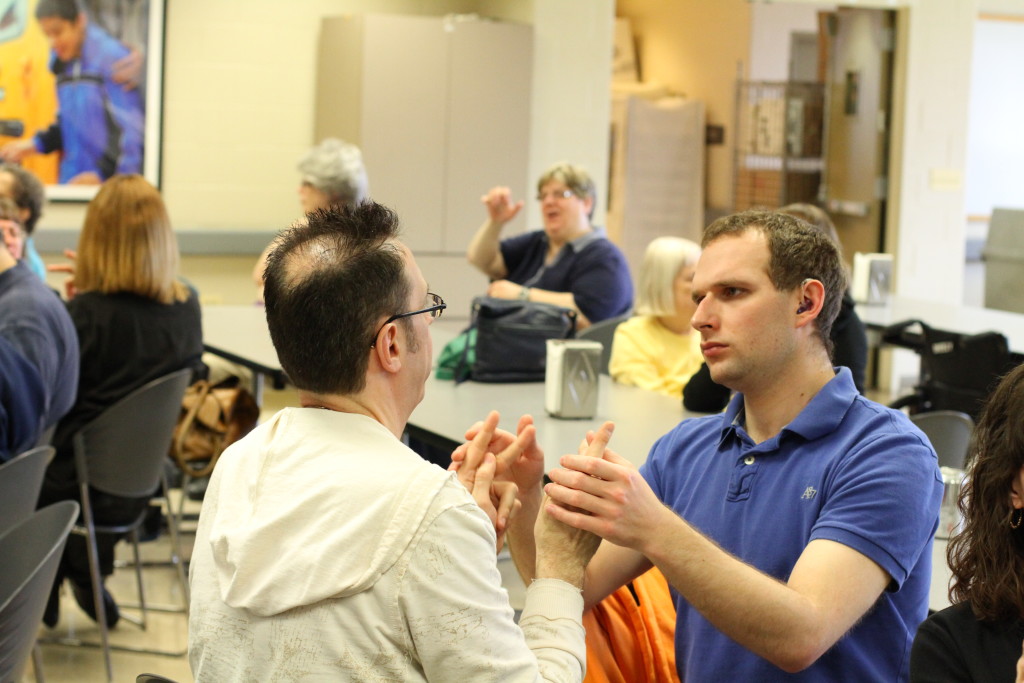 About
The DeafBlind Program provides communication support, crisis intervention, adaptive technology training and advocacy for those with combined vision and hearing loss. The program serves people throughout the state of Illinois with varying degrees of visual and hearing losses, providing access to other Lighthouse programs, services within the community and appropriate referrals to agencies.
Our DeafBlind Program offers the following services:
Telecommunication assessment and training
Job readiness preparation
Braille phone / deaf-blind communicator training
Sign language training
Braille training
Basic counseling
Functional assessment
Le COBDA
The DeafBlind Program is a proud sponsor of Le COBDA (The Club of Blind-Deaf Adults), a social club for peers to connect over monthly recreation activities and outings. Meetings are held on the second Saturday of each month, except for January, June and August. Learn more about Le COBDA and other social deaf-blind events here.
For more information, please contact:
Joann Rushing
Manager, Deaf-Blind Outreach Program
(312) 666-1331 ext. 3415
joan.rushing@chicagolighthouse.org
Related Links