Certified Medical Administrative Assistant (CMAA) Program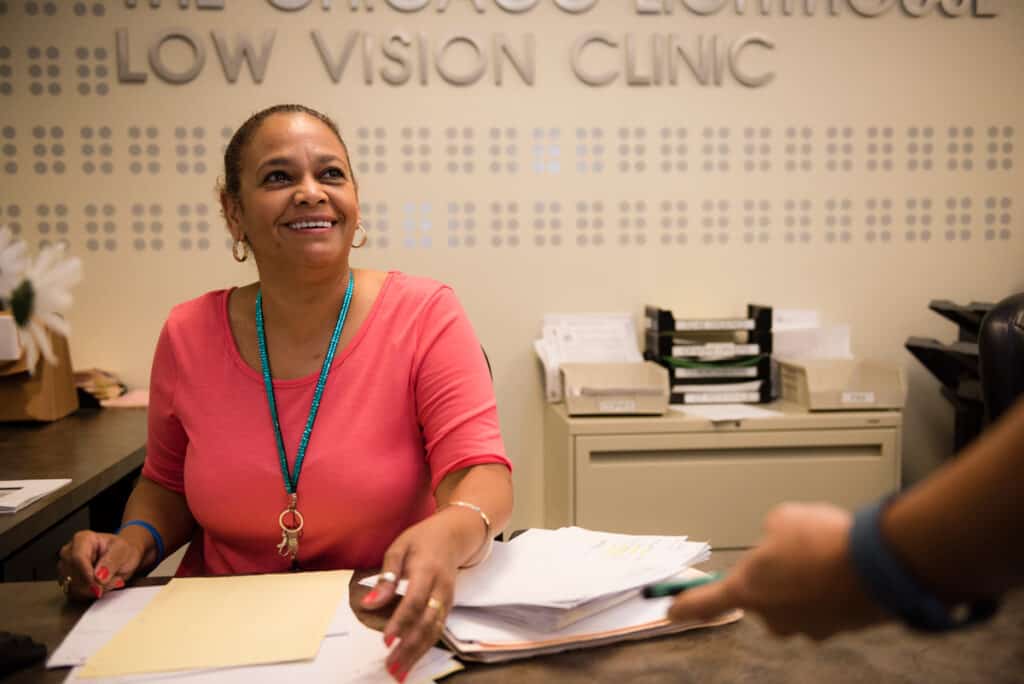 The Chicago Lighthouse, in partnership with Moraine Valley Community College, is offering a training program to help individuals who are unemployed or underemployed become Certified Medical Administrative Assistants (CMAA).
The FREE 16-week course will provide comprehensive assistance and training to prepare for the CMAA national certification exam offered by the National Healthcareer Association. The self-paced, remote curriculum enables students to complete classes according to their schedules and abilities. All course materials will be accessible for individuals with disabilities.
Prepare for a career working in a doctor's office, hospital or health clinic by learning skills including:
Basic Typing and Keyboarding
Patient Record-Keeping
Medical Insurance Coding
Customer Service Training
Business and Office Management
Upon successful completion of the program, The Chicago Lighthouse's Employment Counselors will work with qualified participants to find appropriate job placements within the medical industry.
The Certified Medical Administrative Assistant Credentialing Program is offered at no cost to eligible participants. Upon completion of the course, participants receive a voucher to cover testing certification costs required by the National Healthcareer Association.
Classes begin August 28, 2023! Availability is Limited!
For more information and to register, contact:
Martha Younger-White
Senior Vice President, Employment & Rehabilitation
(312) 447-3251 or martha.younger-white@chicagolighthouse.org
Related Links
Back to top