Learning Without Boundaries
The Chicago Lighthouse Scholarship Program helps students who are blind, visually impaired, or disabled to pursue their dreams of college or graduate education. This year, we are awarding 24 scholarships totaling over $58,000.
"When you see obstacles, create opportunities. When you see adversity, find a way," says Michelle Henton, one of the keynote speakers at our 2019 Scholarship Ceremony.
After a car accident left her quadriplegic, Michelle didn't let it stop her from pursuing her educational aspirations. She obtained associate and bachelor's degrees before earning a master's in clinical psychology from Roosevelt University.
She now works as a guidance counselor at COMPSYCH, the world's largest provider of employee assistance programs, after receiving job placement assistance from The Lighthouse.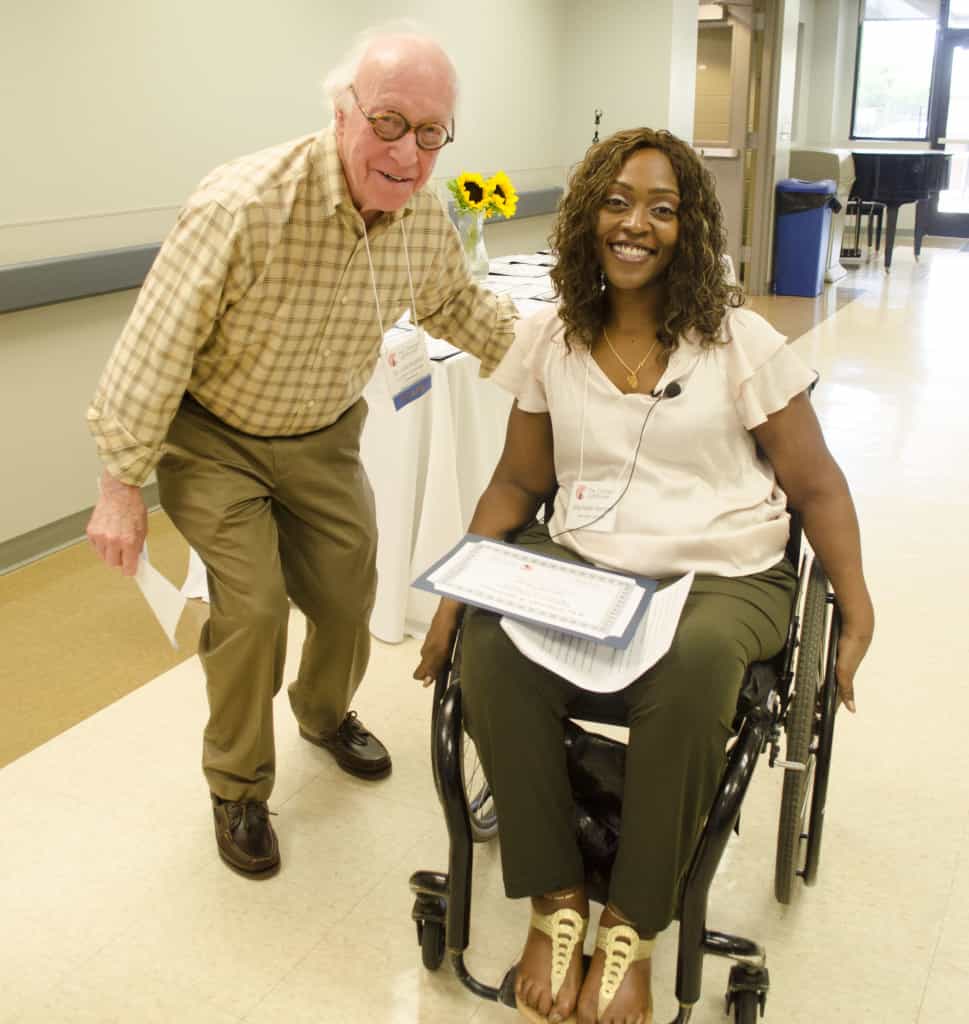 Michelle Henton, keynote speaker at our 2019 Scholarship Ceremony, smiles with Scholarship Donor Dr. Joel Kaplan.
Established in 2004, our Scholarship Program breaks barriers to education and creates new possibilities for post-secondary students who are blind, visually impaired, or disabled so they can pursue the careers of their dreams. "Some of our students may not be as competitive for traditional scholarships because of limitations they face—like accessing the accommodations they need to participate in extracurricular activities or excel academically," says Maureen Reid, who coordinates the Scholarship Program at The Lighthouse. "Our funding is crucial to their success."
But what makes our Scholarship Program extraordinary is that it helps cover critical expenses beyond tuition, including assistive technology and adapted educational materials. Plus, our scholars can access internship and career development opportunities, like Michelle did.
To date, we've awarded nearly 800 scholarships, totaling over $1 million. In 2019 alone, The Lighthouse awarded a total of $70,000 to 31 outstanding students, who earned, on average, a 3.6 grade point average on a 4.0 scale.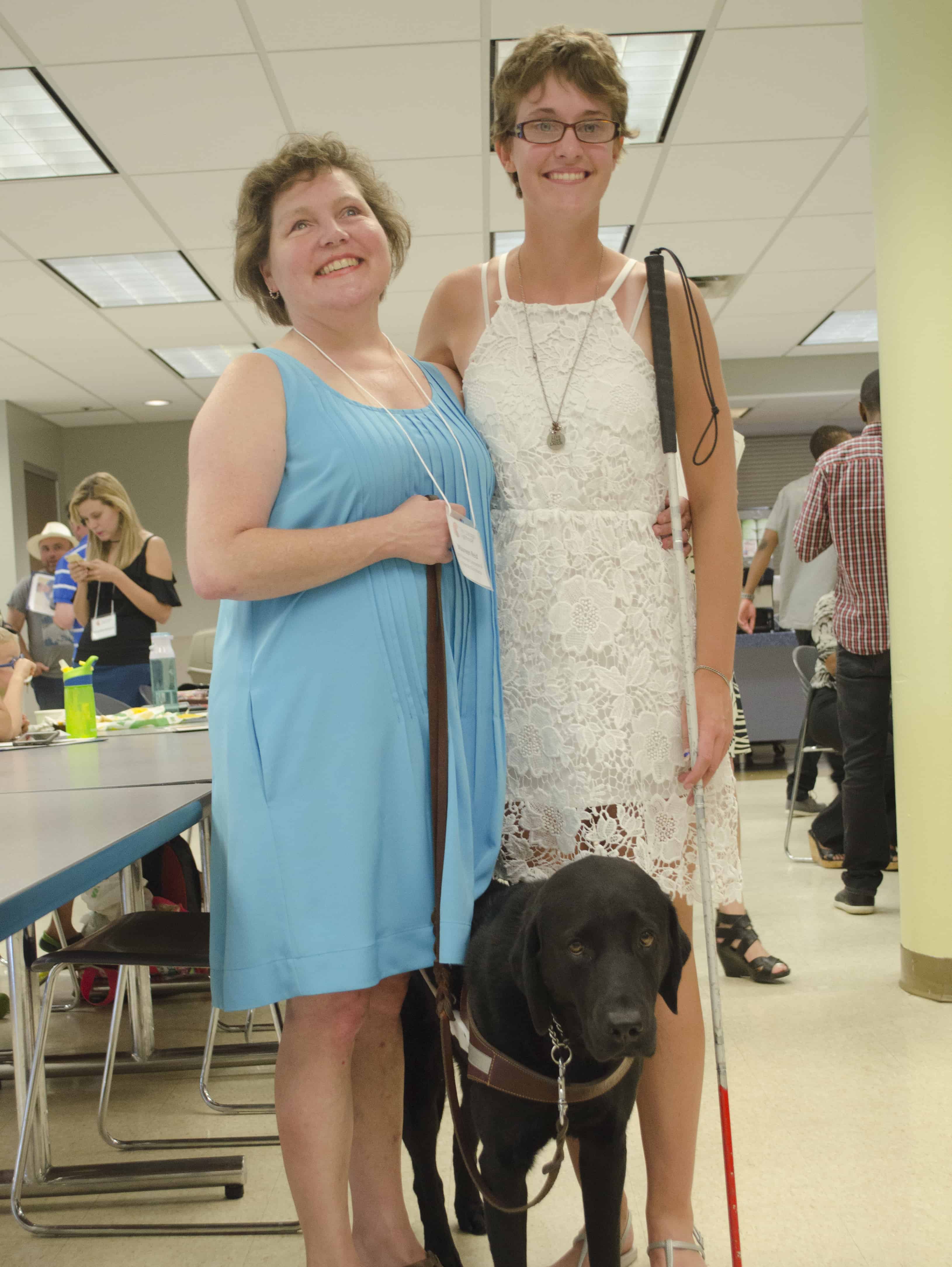 Scholarship Coordinator Maureen Reid and her guide dog Gaston smile alongside a scholar during our annual Scholarship Ceremony.
They're poised to innovate—and inspire other students with disabilities—in a wide range of fields, including education, law, physics, nursing, the arts, aerospace engineering and computer information systems.
On Saturday, July 11, we will celebrate our 2020 scholars during our first-ever virtual Scholarship Ceremony. This year's scholarship recipients represent many fields of study including psychology, elementary education, actuarial science, medical sciences, and chemistry.
Our Scholarship Program would not be possible without the support of our generous donors, including Dr. Joel Kaplan, Marv Lader and Gary Rich.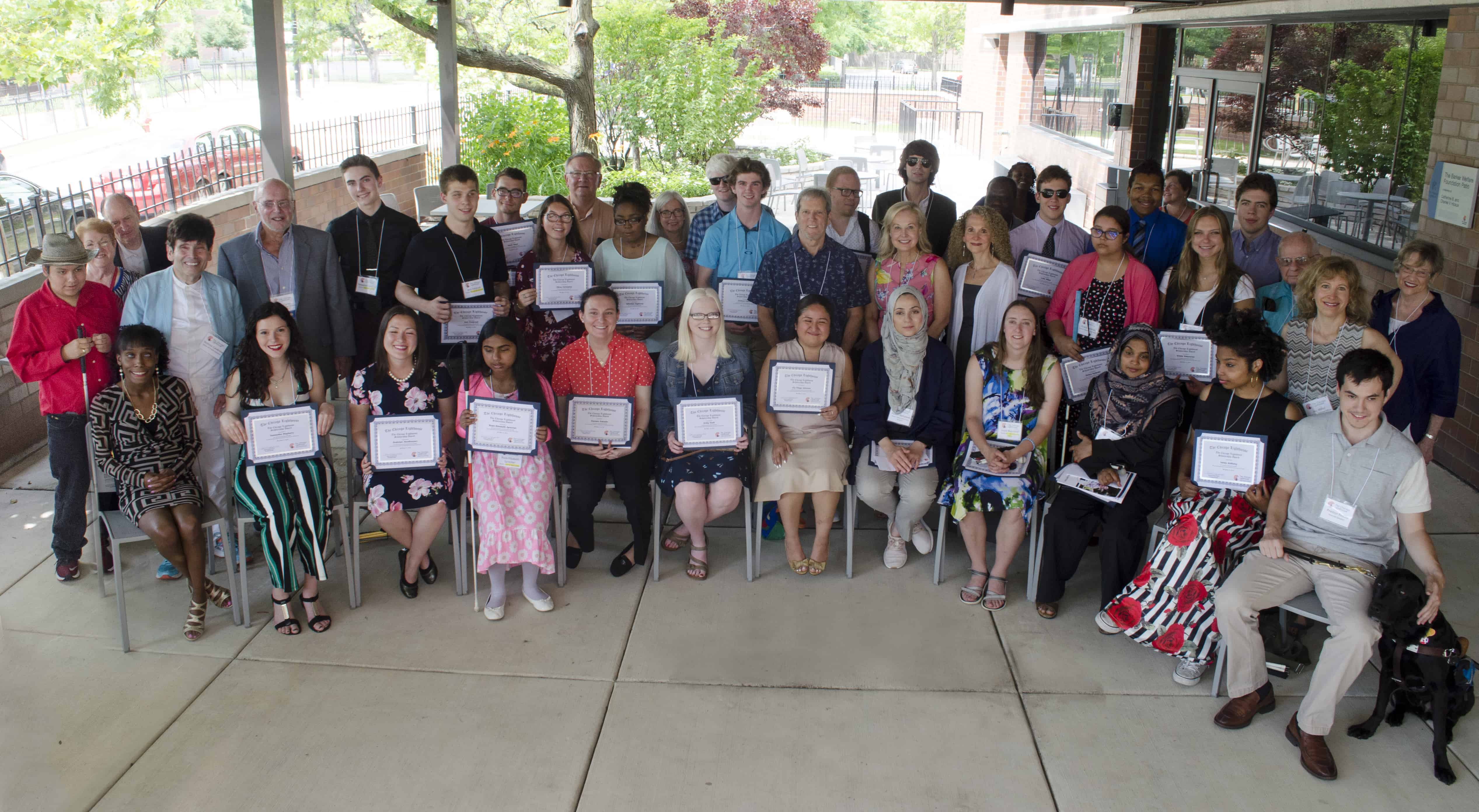 2019 Scholarship recipients along with several donors.
"Never regret searching for the truth and expanding your knowledge because it always pays off in the long run," says Lighthouse scholar Daniela Estrada, who attends the Northwestern University Pritzker School of Law. "Pursue your education as fiercely and persistently as you possibly can."
To learn more about our Scholarship Program, visit https://chicagolighthouse.org/program/lighthouse-scholarship/