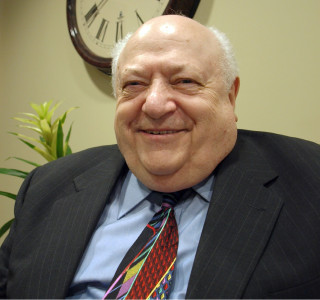 Peter Miller
Peter Miller is the founder and president of Security Systems, Inc., a business specializing in the electronic protection of people and property. The company also provides medically and physically indigent people with emergency communications systems. Security Systems, Inc. also protects against mechanical, electrical, elevator and manufacturing malfunctions, as well as critical underground infrastructure of cities against potential acts of terrorism.
Peter has been granted eight United States and Foreign Patents. A native of Chicago, Peter graduated from Von Steuben High School in June of 1950. He attended Truman College, Harold Washington College, Northwestern University in Evanston and graduated from Northeastern Illinois University. Peter was married to the late Judith Aida Karoll Miller, and has three children and four grandchildren. He been legally blind since the year 1999.
Professional and Civic Organizations He is a member of the Chicago chapter of Infragard. Infragard is at its most basic level, a partnership between the FBI and the private sector. InfraGard is an FBI sponsored program, and works with Department of Homeland Security (DHS) in support of its Critical Infrastructure Protection (CIP) mission, facilitate Infragard's continuing role in CIP activities, and further develop Infragard's ability to support the FBI's investigative mission, especially as it pertains to counterterrorism and cyber crimes. As a condition precedent to membership in the Chicago chapter of Infragard, he have been vetted by the FBI.
Licensed by the State of Illinois, Department of Financial and Professional Regulation, Division of Professional Regulation as follows: Private Alarm Contractor License number 124.001151 and, Private Alarm Contractor Agency License number 127.000701 Past President of the Uptown Chicago Chamber of Commerce Past Vice-President of the Uptown Chicago Commission Former member of the Uptown Chicago Lions Club Former member of the American Society for Industrial Security (ASIS) Former member of the National Burglar and Fire Alarm Association Former member of the board of directors of the Robert R. McCormick unit of Chicago Boys and Girls Clubs of America.
Back to top