The Foglia Residences Timeline
2022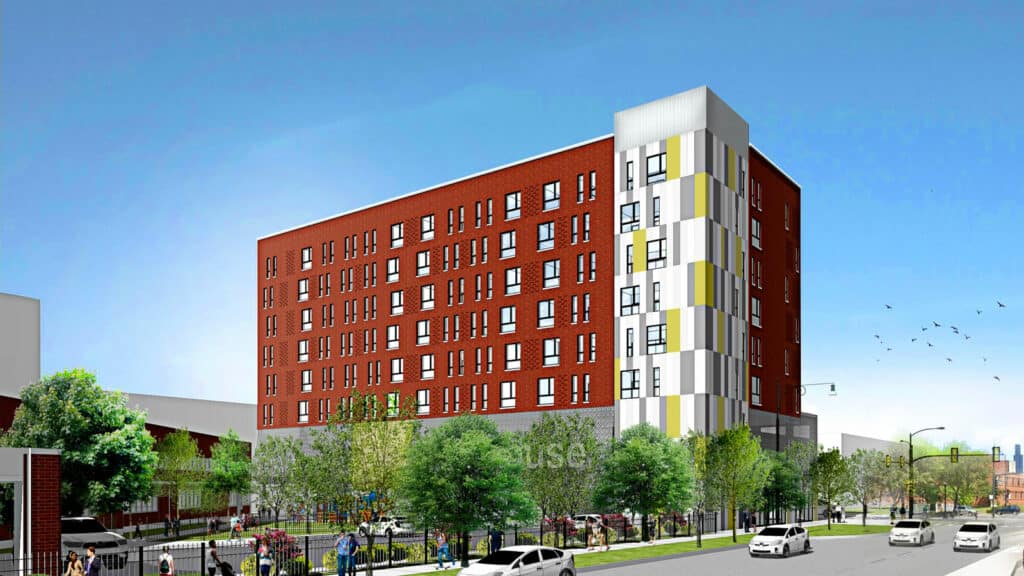 February 2022: Chicago City Council approves Low Income Housing Tax Credit financing plan.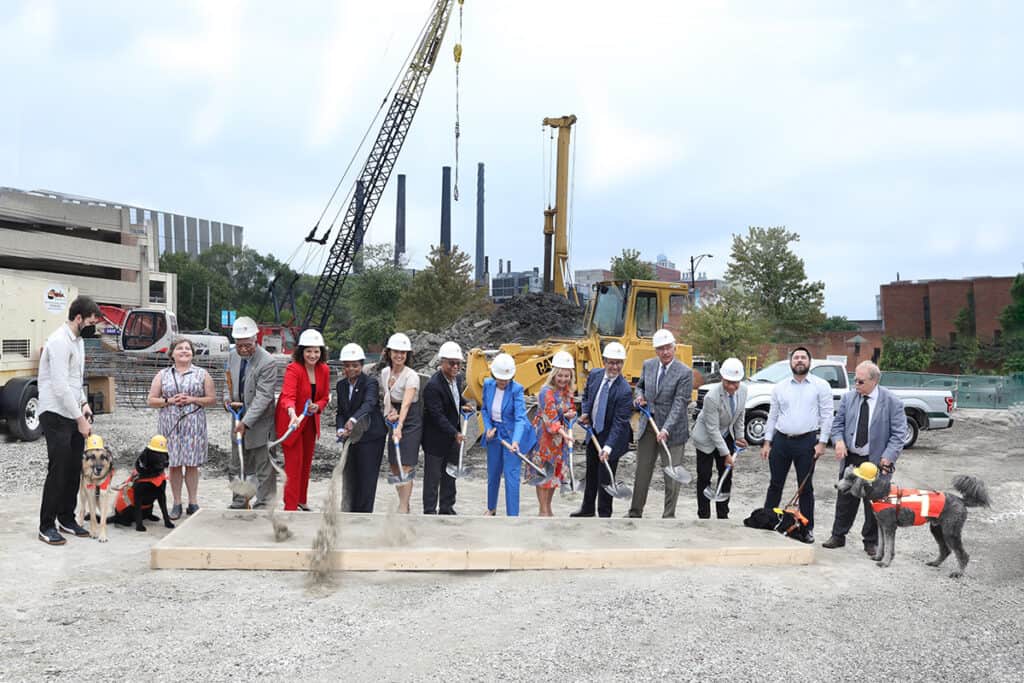 July 2022: Brinshore Development, LLC, working with McShane Construction Company and Ashlaur Company, to break ground on 9-story, 76-unit building at the corner of Roosevelt and Wood.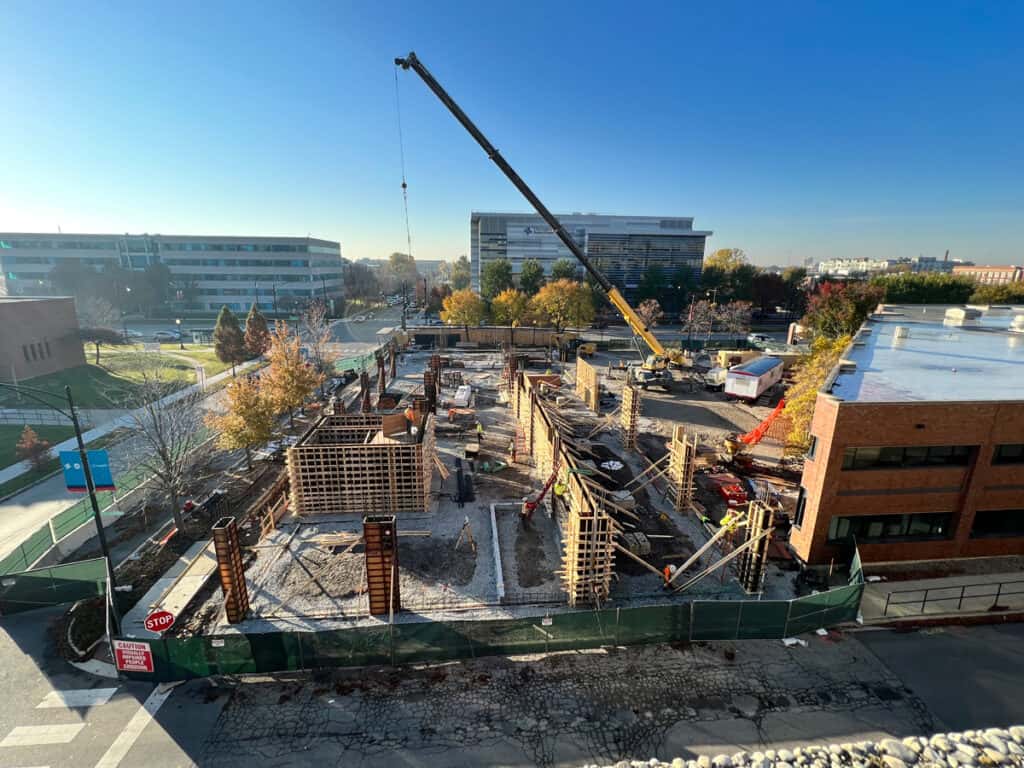 October 2022: Foundation completed
2023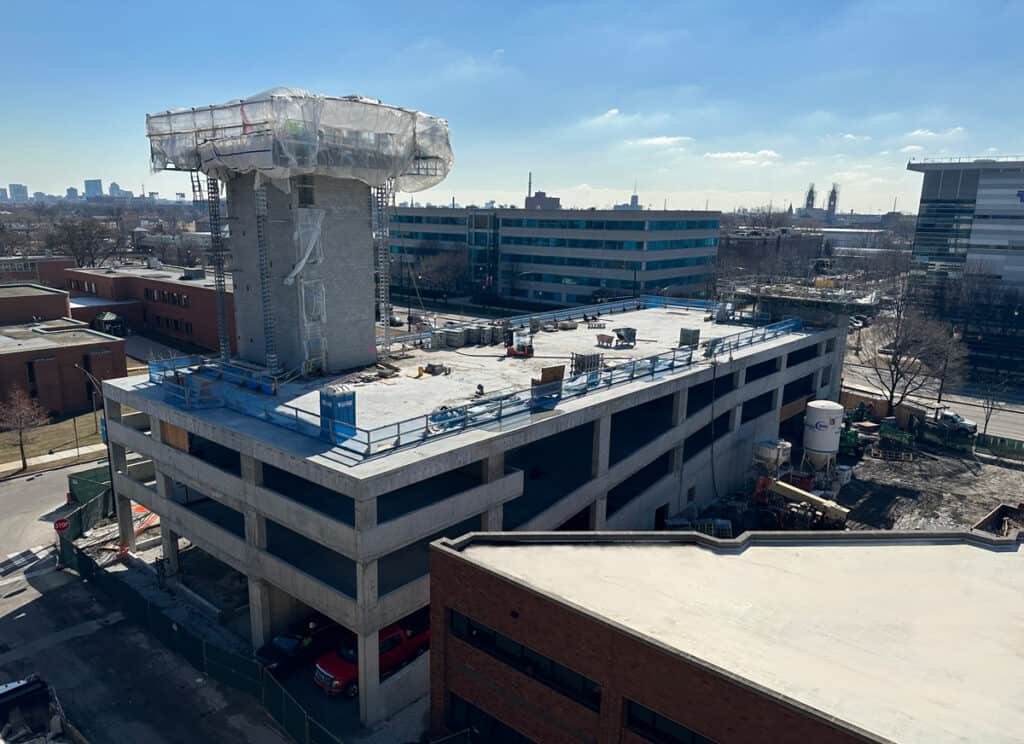 January 2023: Parking Ramp (levels 1-4) completed
May 2023: Structure (metal wall panels, joists and decking) for floors 4-9 complete.
July 2023: Windows installed
August 2023: Elevators installed
September 2023: Rough construction, including Mechanical, Electrical and Plumbing; interior wall framing and insulation completed.
November 2023: Chicago Housing Authority opens waiting list for Project Based Voucher units (available for households with less than 30% of Area Median income). Application submissions to: applyonline.thecha.org
December 2023: Building Envelope for all 9 floors is completed.
2024
January 2024: Application period opens.
April 2024: Interior finishes completed.
May 2024: Building completed.
June 2024: Building lease-up commences.
December 2024: Achieve full occupancy.
*Dates subject to change due to weather or site conditions.
Back to top