Low Vision Products Road Show – Buffalo Grove
Buffalo Grove Park District
530 Bernard Drive, Buffalo Grove, IL 60089
Everyone is invited!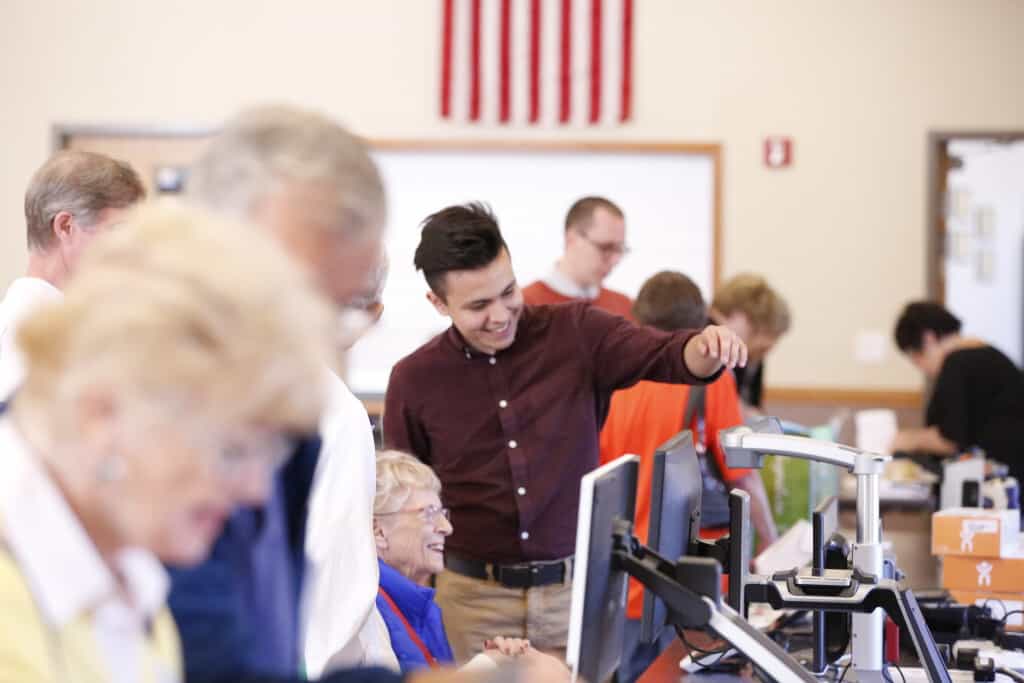 The Low Vision Products Road Show welcomes the public to experience state of the art technology such as CCTVs, portable reading devices, wearable electronic glasses and much more! Both high-tech and low-tech aids such as independent living tools, lighting, and even sunwear are available. Test each product and receive training from our expert staff who can advise on the right tools to improve your daily life.
Absolutely free! Everyone is invited and can come at any time. Chicago Lighthouse staff will demonstrate, explain and let you try the variety of products available for help with school, work and daily life.
Independent Living – talking clocks and watches, kitchen items, large button phones, and sunglasses of all types including the new fit-over models.
Wearable Devices – Wearable electronic glasses such as eSight, IrisVision, VisionBuddy and Acesight that can assist with reading, watching television, seeing people's faces, playing cards and a whole lot more!
Technology – Electronic magnification devices that can enlarge text and even read text aloud. Portable and hand-held video magnifiers, from 2x to 30x, to read and write anywhere!
Orcam — Try the latest and greatest optical character recognition device on the market. The Orcam MyEye Pro can give you reading independence back by scanning and reading printed materials out loud it also has features of bar code scanning, color identification, money identification and facial recognition!
We do not sell optical magnifiers at roadshows but can advise clients on how to make a low vision appointment.
For information or more details
about future shows call:
1 (800) 919-3375
Back to top