Lighthouses on The Mag Mile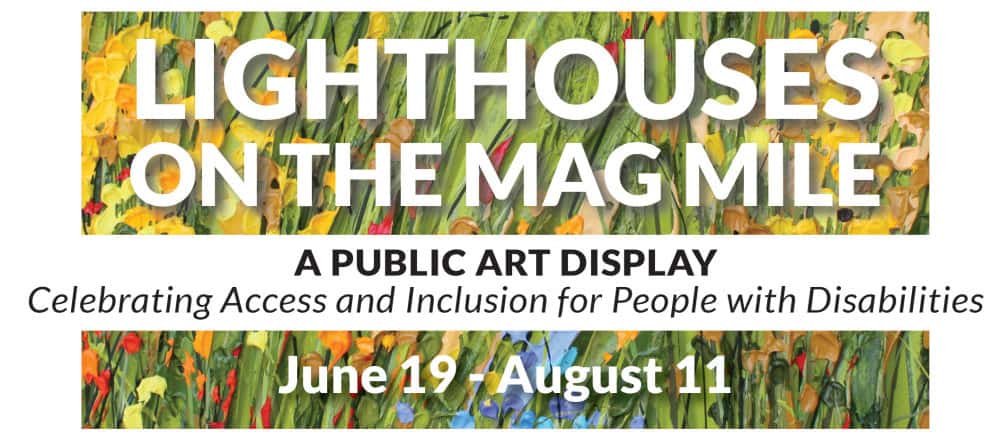 JUNE 19 – AUGUST 11, 2018
Be a Beacon for access and inclusion for people with disabilities.
#MagMileLighthouses
Be part of a world class event this summer celebrating the power of what people, business and community can achieve when we provide access and inclusion for people with disabilities. The Chicago Lighthouse is launching this event to bring awareness to our mission of providing comprehensive services which improve the quality of life for people who are blind, visually impaired, disabled and Veterans.  Highlighting this event will be 50 lighthouse sculptures designed by various artists, many of whom have disabilities. The Lighthouses will be placed along Chicago's Magnificent Mile and nearby neighborhoods including Streeterville, River North and Gold Coast.

By participating in this event you are helping to change lives by: 
Recognizing the role access and inclusion play in the achievements of people with disabilities
Encouraging Chicago area employers and community members to lead the way with job opportunities for people with disabilities
Educating the public about the power of community support in the lives of people with disabilities
Giving voice to what's possible for all populations living with vision loss or physical disabilities
Funds raised will directly support over 30 Lighthouse programs which benefit all clients and their families.
For more information, please contact:
Angela D'Antonio
Marketing Director, Financial Development
(312) 447-3246
Email Angela