Intracortical Visual Prosthesis (ICVP) Informational Session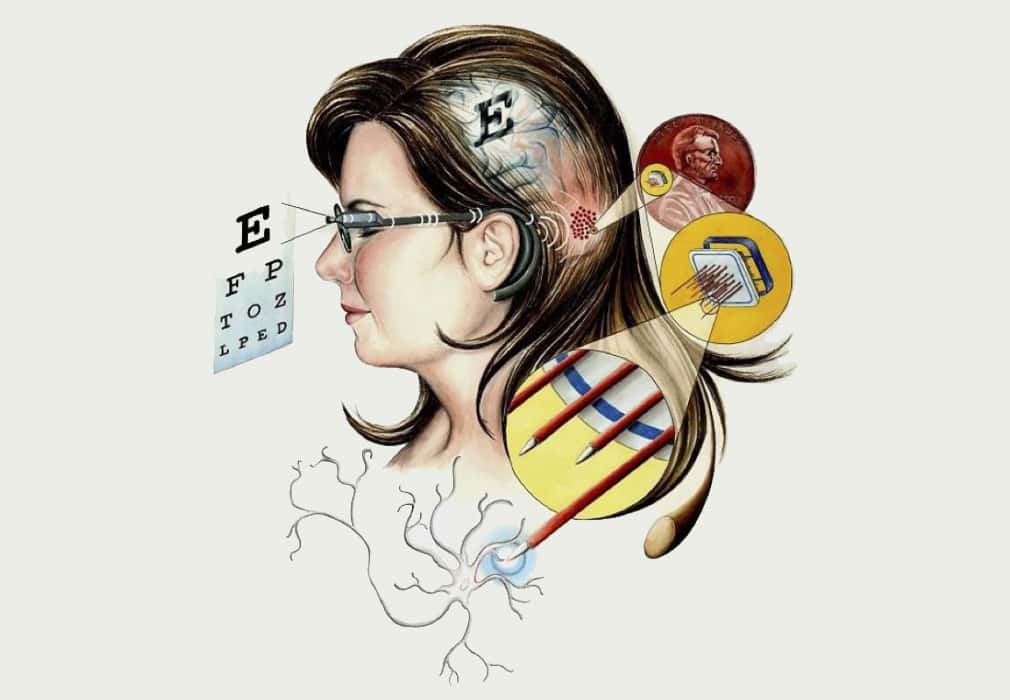 Illustration depicting an Intracortical Visual Prosthesis. The device compensates for blindness by stimulating visual centers within the brain.
Thursday, April 15, 2021
7:00 p.m. CST
Via Facebook Live
To access the broadcast, visit https://www.facebook.com/events/3228641417238646/.
(You do not need a Facebook account to access the event)
The Intracortical Visual Prosthesis (ICVP) project has received FDA and Rush University Medical Center Institutional Review Board approval to begin clinical trials. The project involves the implantation of this first-of-its-kind wireless visual prosthesis system, which aims to restore limited vision to people with profound blindness. The ICVP is intended for people who are blind without light perception, but sighted until at least age twelve.
On April 15, The Chicago Lighthouse will host a virtual informational session to educate the community about the ICVP, project goals, clinical trial participation criteria, and risks and benefits of participation. Attendees will also have the opportunity to speak directly with research personnel and ask questions. Family members are welcome to join.
Research reported here is supported by the National Institute of Neurological Disorders and Stroke of the National Institutes of Health under Award Number UH3NS095557. The content is solely the responsibility of the authors and does not necessarily represent the official views of the National Institutes of Health.
Back to top