32nd Annual House and Garden Walk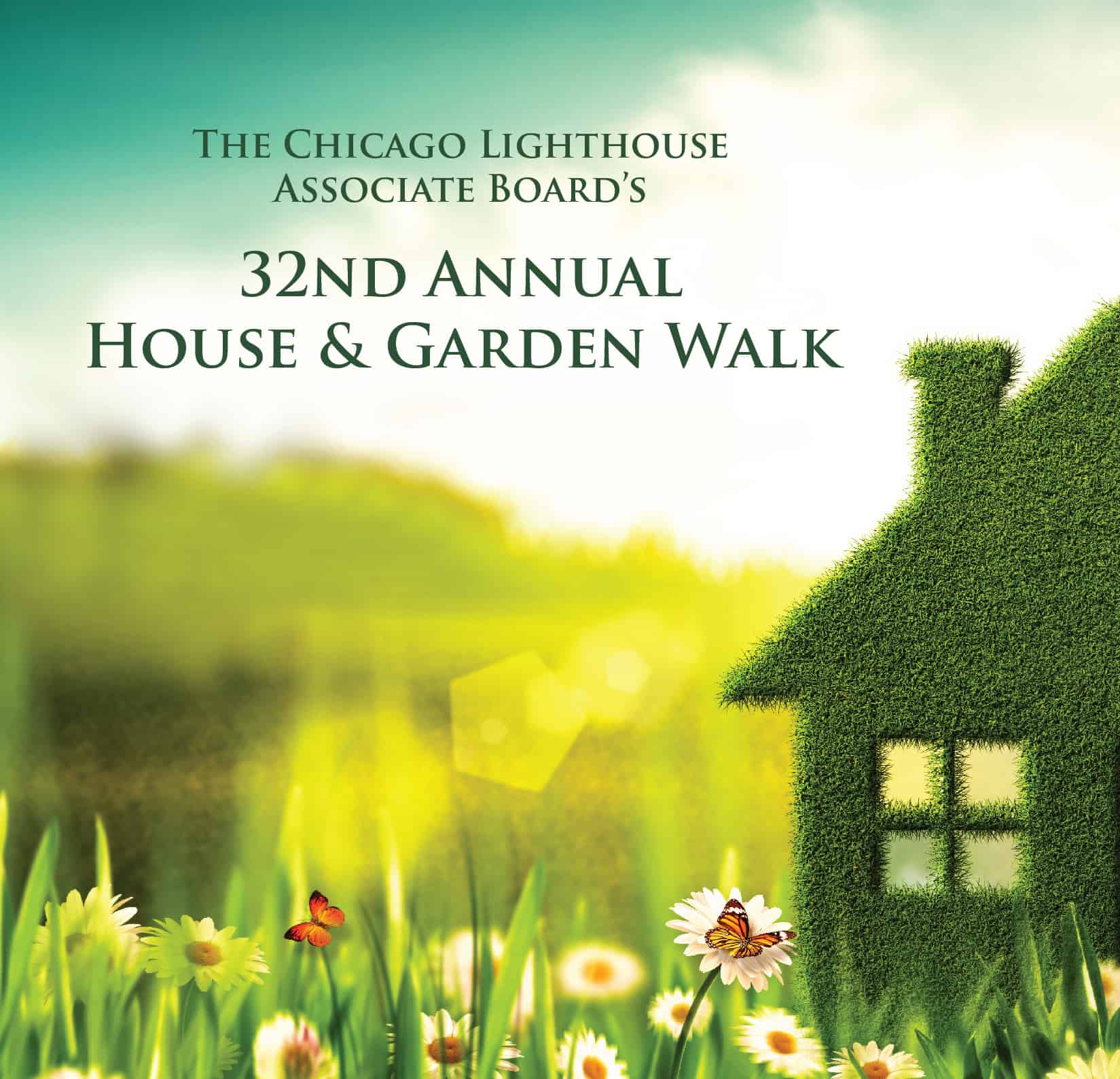 Wednesday, June 27, 2018
Tickets purchased by June 23rd: $75
Tickets purchased at the door: $95
(No children under the age of 12 will be permitted
inside the homes.)
Registration & ticket pick-up:
9:30 a.m. – 1 p.m.
North Shore Congregation Israel
1185 Sheridan Road, Glencoe, IL 60022
Event Time:
10 a.m. – 3 p.m. with last entry into homes at 2:45 p.m.
Be sure to stop by the refreshment house for a complimentary dessert buffet as well as peruse fantastic items at the pop-up shop – 20% of all sales will be donated to The Chicago Lighthouse!
Lunches are $15 each
Lunch options provided by LYFE Kitchen – Love Your Food Everyday
All lunches include dessert and bottled water.
Chicken Kale Caesar Salad: : organic kale & romaine hearts, chicken, cherry tomatoes, cucumbers, broccoli, parmesan & gluten-free crisps served with eggless Caesar dressing on the side (Gluten Free)
Quinoa Bowl: quinoa, cherry tomatoes, broccoli, cucumber, arugula, edamame hummus with a chipotle vinaigrette dressing and fireman's hot sauce on the side (Vegetarian & Gluten Free)
Grilled Chicken & Avocado Wrap: grilled chicken, roasted tomatoes, organic romaine & avocado in a whole wheat tortilla with tarragon aioli dressing. Kale salad with lemon vinaigrette dressing on the side.
For more information, please contact:
Melissa Wittenberg, Senior Director
(847) 510-2060
Email Melissa
Waiver: In consideration for participating in this event, regardless if I directly purchased a ticket, was gifted a ticket, or am an event volunteer, I agree to hold the owners of all premises involved as well as The Chicago Lighthouse, including its Directors and employees, and its Associate Board, harmless from any injuries or damages which may incur, for any reason, as a result of my being on or about the various premises involved in this event. I agree to release and hold harmless The Chicago Lighthouse, and their employees, from any vehicle-related injury due to either car or driver. My attendance on June 27, 2018 acknowledges that I agree to be bound by the terms set forth herein.  It is my desire to enter all premises involved in this event.