Did you know that 1 in 3 adults has prediabetes?
You may be at risk of developing type 2 diabetes and not even know it.
Diabetes Prevention Program
How can I avoid diabetes?
Diabetes is the leading cause of new cases of blindness in adults. Individuals who have diabetes are at a higher risk of developing certain eye diseases, many of which have no symptoms in their early stages. In our commitment to reducing rates of vision loss in our community, we are proud to partner with Chicago CARES to Prevent Diabetes to offer a free, online Diabetes Prevention Program. The first of its kind at The Chicago Lighthouse, this program will help you take meaningful steps to prevent type 2 diabetes.
Am I at risk of diabetes?
Having prediabetes means your blood glucose (sugar) level is higher than normal, but not yet high enough to be diagnosed as diabetes. You may have prediabetes if you:
Are 45 or older
Are overweight
Have had gestational diabetes
Are physically active less than 3 times a week
Have a family history of type 2 diabetes
How will this program help me?
This free, year-long program will help you make small yet effective changes to cut your risk of developing diabetes in half by offering:
A trained lifestyle coach to guide and encourage you
Resources you need to lose weight, be more active, and manage stress
Support from other participants with the same goals
Weekly virtual meetings for the first 6 months, and monthly meetings for the remaining 6 months
To see if you qualify for the program, click the button below to enter your contact information and a member of our team will reach out to you. Accommodations for participants with disabilities are available.
---
Meet the Team
This program will be led by The Chicago Lighthouse's dedicated team of low vision researchers, who will be available throughout the program to assist you on your journey to a healthier life.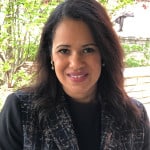 Patricia Grant, Chicago Lighthouse Lauren M. Ross Chair in Low Vision Research and Vice President of Research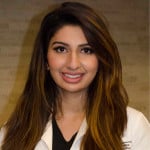 Aisha Kassim, MPHLifestyle Coach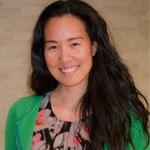 Meesa RoysterProgram Coordinator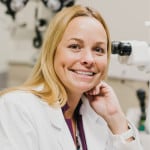 Kara Crumbliss, O.D., F.A.A.O.Clinical Champion
Related Links
Back to top