Center Stage Donate
Be a Rockstar!
Center Stage for Access and Inclusion hopes to encourage Chicagoans and visitors alike to gain a greater appreciation for the beauty and power of inclusion in every facet of our lives.
It is our goal to give voice to the need for inclusion of people with disabilities in our workplaces and communities.  We hope we can count on you to help support this mission by donating to our programs and services that empower people with disabilities to lead more independent and fulfilling lives.
No amount is too small. Please consider any donation today.
Thank you for being 'All In' for Access and Inclusion.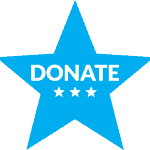 Related Links