A Great Place to Work, In the Center of It All
At our Call Centers, you'll have the opportunity to grow in-demand, marketable skills while working in a supportive and inclusive environment. Our positions offer generous benefit packages, competitive pay, and flexible hours with remote work possibilities. We're growing quickly, and excellence is rewarded with professional advancement. These positions will also help you build skills needed to launch careers in a variety of fields including healthcare and payment services.
Why Choose Us?
Our Call Center jobs are positions with a purpose. You can feel good at the end of the day knowing that your work supports The Chicago Lighthouse's programs and services empowering people of all ages who are blind, visually impaired, disabled, or Veterans. Our positions also offer generous benefits packages.
Our Partners
Our in-bound call centers cover a variety of industries including medical scheduling, payment services, Veteran services, business compliance, and state contract services. As a Call Center representative, you'll be the voice of one of our high-profile partners.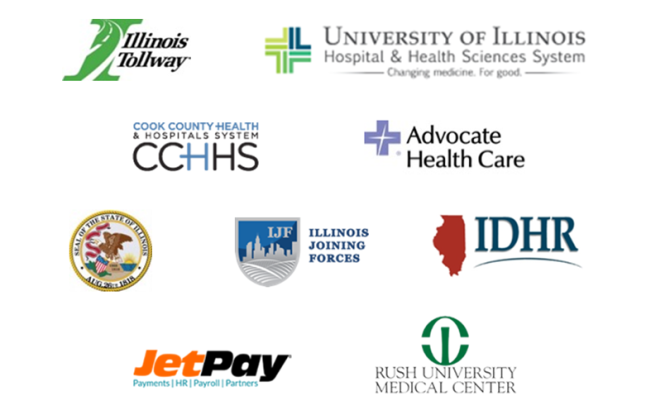 Meet Our Team
Meet the leaders behind The Lighthouse's Call Center team.
"Working for The Chicago Lighthouse has given me a chance to make a difference and has allowed me to do meaningful work. I have had the opportunity to learn so much about working with people from all backgrounds and the culture of the organization is quite enlightening. I guess the best part is that I feel like I am part of a family and feel the great support from my team and our leadership.
– Jacqueline, Call Center representative
Back to top